The D. T. Suzuki Museum is dedicated to the life and work of Daisetz Teitaro Suzuki, a renowned philosopher, and writer who introduced Zen Buddhism to the Western world.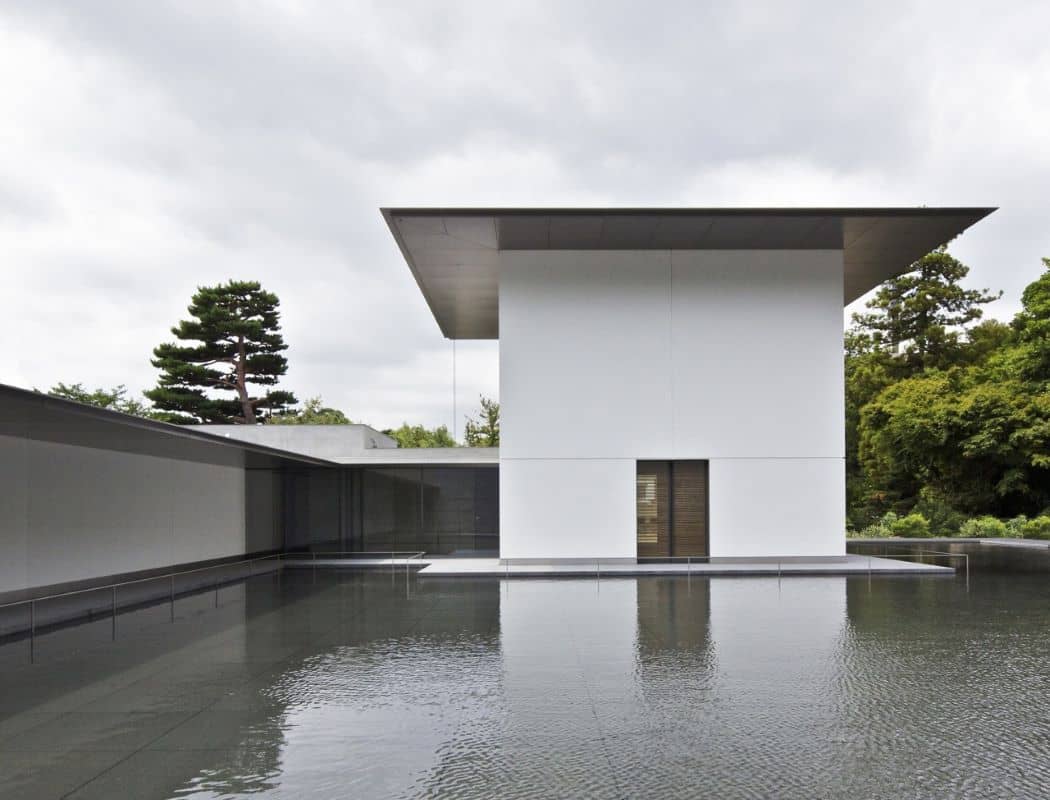 The museum is designed to reflect the teachings of Suzuki, with its minimalist architecture and serene atmosphere. You can explore the museum's collection of artifacts, including rare manuscripts, photographs, and personal belongings of Suzuki.
The exhibits also feature displays and presentations that provide a deeper understanding of Suzuki's philosophy and its impact on the world.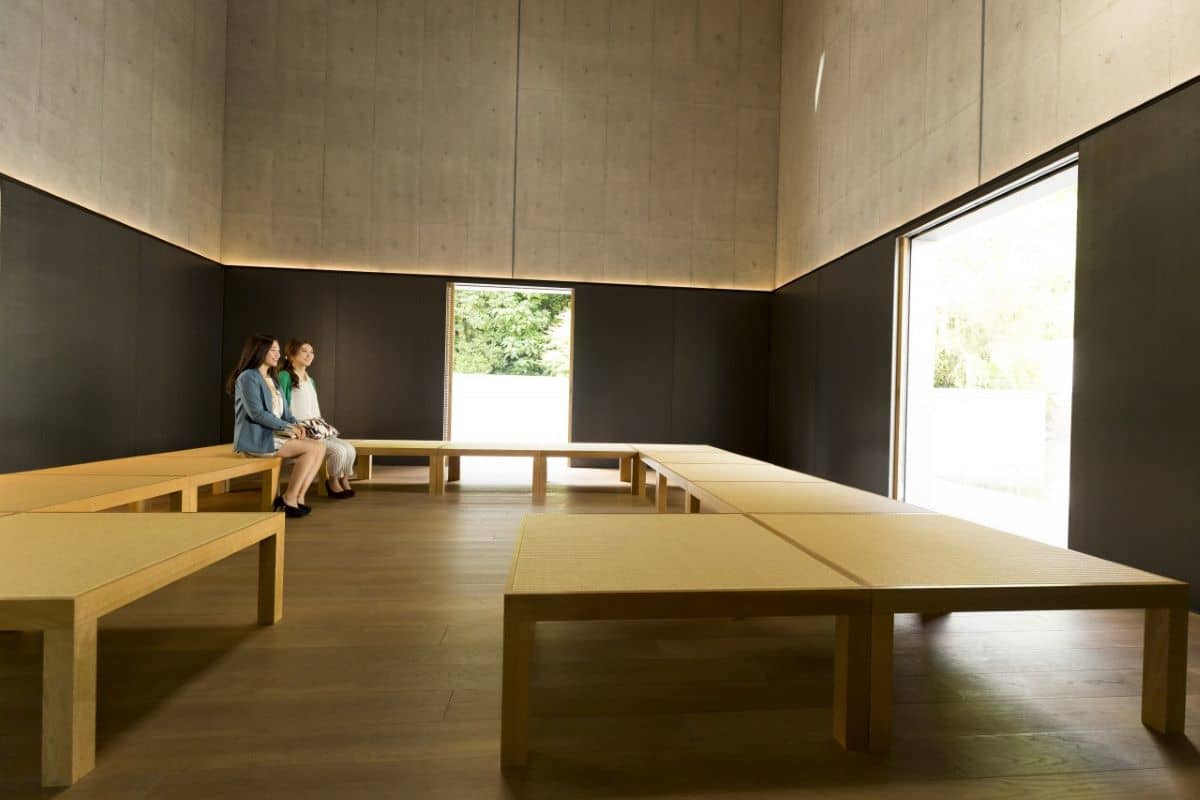 Whether you are a fan of Zen Buddhism or simply interested in Japanese culture and history, the D. T. Suzuki Museum should be on your to-do list. Its peaceful ambiance and thought-provoking exhibits offer a unique and enriching experience that will leave a lasting impression.
History
The Museum was established in 2011 to commemorate the 50th anniversary of Suzuki's death. It was designed by renowned architect Taniguchi Yoshio, who is known for his minimalist and modernist style. The sleek design reflects Suzuki's philosophy of simplicity and tranquility, and it seamlessly blends into the surrounding landscape.
Location
The museum is in the heart of Kanazawa, a city known for its rich cultural heritage and stunning natural beauty. It is situated in the middle of a peaceful garden, which adds to the museum's serene atmosphere. You can easily reach the museum by taking a bus or taxi from the Kanazawa Station.
Architecture
The museum's architecture is a work of art in itself. The building is made of concrete and glass, and it features a unique curved roof that resembles a wave. The interior of the museum is designed to be simple and elegant, with white walls and natural wood accents. The exhibits are displayed in a way that lets you fully immerse themselves in Suzuki's teachings and philosophy.
Exhibitions
The Museum offers a range of exhibitions that showcase the life and work of the renowned philosopher and writer, Daisetz Teitaro Suzuki. You can explore the museum's permanent exhibitions, which include a collection of Suzuki's personal items, as well as temporary exhibitions that change throughout the year.
Permanent Exhibitions
The permanent exhibitions at the D. T. Suzuki Museum offer visitors an in-depth look at the life and work of Suzuki. The exhibitions include a collection of Suzuki's personal items, such as his desk, books, and writing tools. You can also view a range of photographs and documents that chronicle Suzuki's life and legacy.
In addition to the personal items, the permanent exhibitions also feature a range of interactive displays that allow visitors to learn more about Suzuki's philosophy and teachings. These displays include audio and video recordings of Suzuki's lectures, as well as interactive exhibits that explore his ideas and beliefs.
Temporary Exhibitions
The D. T. Suzuki Museum also features a range of temporary exhibitions that change throughout the year. These exhibitions showcase the work of contemporary artists and explore themes related to Suzuki's philosophy and teachings.
Previous temporary exhibitions have included installations that explore the relationship between nature and spirituality, as well as exhibits that showcase the work of emerging artists from Japan and around the world. You can check the museum's website for information on current and upcoming exhibitions.
Collections
The museum's collection is divided into three main categories: Artifacts, Books, and Manuscripts.
Artifacts
The museum's collection of artifacts includes personal items belonging to D. T. Suzuki, such as his writing desk, inkstone, and calligraphy brushes. You can also view a collection of photographs and letters that provide a glimpse into Suzuki's personal life and relationships with other notable figures of his time.
Books
The museum's collection of books is extensive, with over 10,000 volumes on display. The collection includes Suzuki's own writings, as well as works by other prominent Buddhist scholars and philosophers. You can browse through the collection and read excerpts from some of the most important works on Buddhism.
Manuscripts
The museum's collection of manuscripts includes handwritten notes and drafts of Suzuki's own work, as well as manuscripts by other Buddhist scholars. You can view these manuscripts up close and gain a deeper understanding of the writing process and the evolution of Suzuki's ideas over time.
Visitor Information
Here are some key details to help you plan your visit:
Hours
The museum is open from Tuesday to Sunday from 9:00 AM to 5:00 PM. It is closed on Mondays and from December 29th to January 3rd. The last admission is at 4:30 PM, so plan your visit accordingly.
Admission Fees
The admission fee for adults is 1,000 yen, while high school and university students can enter for 500 yen. Children under 15 and people with disabilities can enter for free. If you are planning to visit multiple museums in Kanazawa, you may want to consider purchasing a Kanazawa Cultural Passport, which gives you access to 12 museums and other cultural facilities for 3,000 yen.
Accessibility
The museum is wheelchair accessible, with an elevator to all floors and accessible restrooms. If you have any specific accessibility needs, please contact the museum in advance to discuss your requirements.
Overall, the D. T. Suzuki Museum is a fascinating and educational place to visit, with plenty to see and learn about. Whether you are a Zen enthusiast, an art lover, or simply curious about Japanese culture, you are sure to find something of interest here.