Hotel Kyotology, located in Kyoto, Japan, is a renowned 4-star hotel that offers a unique blend of modern and traditional design. With a rating of 8.6 based on 366 reviews, this hotel has gained recognition for its exceptional facilities and services.
Guests can enjoy complimentary Nespresso coffee, tea, and other amenities, further enhancing their stay. With an excellent location and proximity to nearby attractions, Hotel Kyotology is a popular choice for travelers visiting Kyoto.
Key Takeaways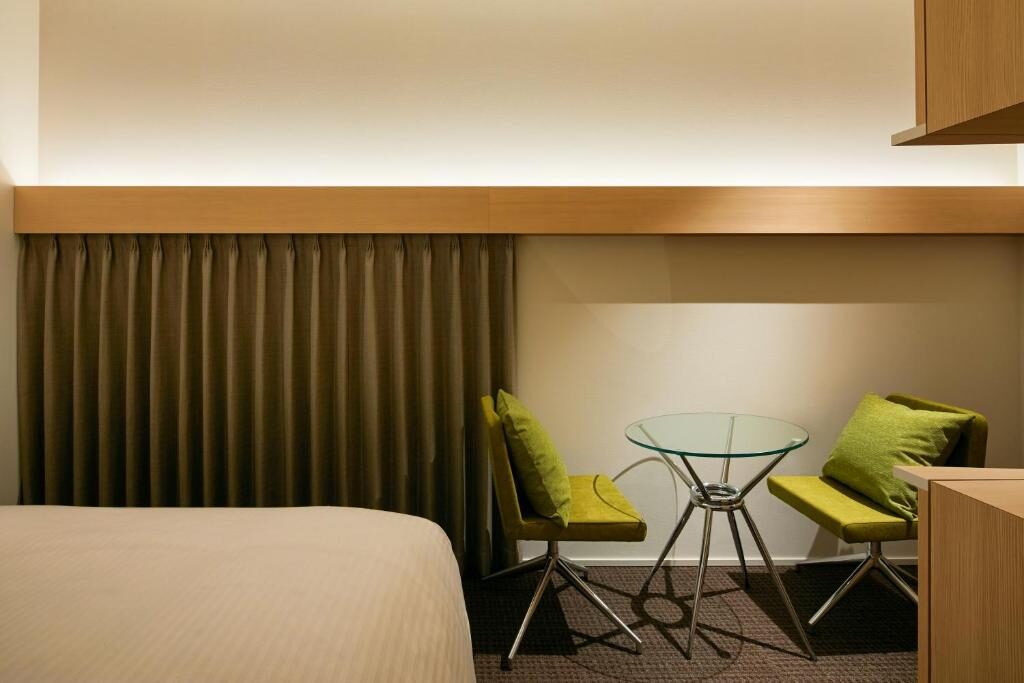 Hotel Kyotology is a 4-star hotel located in Kyoto, Japan.
The hotel has a rating of 8.6 based on 366 reviews, with high ratings for facilities, cleanliness, comfort of rooms, and value for money.
The hotel offers modern and traditional design, with kind and helpful staff.
Guests can enjoy free WiFi, luggage storage, and free use of washer and dryer facilities.
Location and Facilities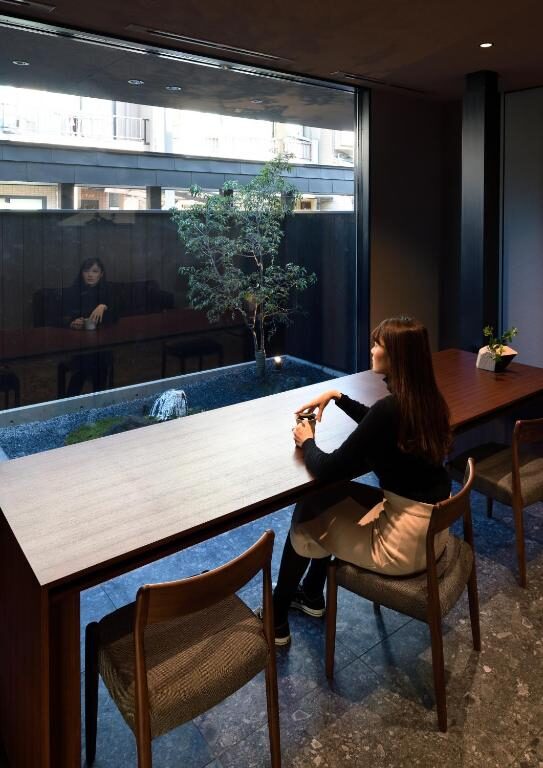 The Hotel Kyotology in Kyoto, Japan offers an excellent location with a rating of 8.0, and provides various facilities including free WiFi, a shared kitchen, and a rock garden feature for relaxation and privacy.
Situated in Giommachi, Kyoto, the hotel is conveniently located near a bus station, allowing for easy access to explore the city. Guests can enjoy the peaceful surroundings of the hotel's rock garden, providing a serene atmosphere for relaxation.
In addition, the hotel offers a shared kitchen where guests can enjoy their breakfast. The location of the hotel also provides easy access to nearby restaurants, allowing guests to experience the local cuisine.
With its great location and range of facilities, the Hotel Kyotology is the perfect choice for those looking to explore Kyoto.
Ratings and Reviews
Based on the reviews, the hotel in question has received a rating of 8.6 based on 366 reviews. This indicates a high level of customer satisfaction with the hotel's facilities and services. The staff service in particular has been praised for their kindness and helpfulness.
Guests have appreciated the modern and traditional design of the hotel, as well as the cleanliness and comfort of the rooms. The value for money has also been regarded as excellent. The hotel's facilities, such as the free WiFi, luggage storage, and free use of washer and dryer, have been highly appreciated by guests.
The positive reviews highlight the staff's commitment to providing a pleasant and comfortable stay, resulting in a high customer satisfaction rating.
| Rating | Facilities | Cleanliness | Comfort of Rooms |
| --- | --- | --- | --- |
| 9.1 | 9.4 | 9.4 | 9.1 |
Room Features and Amenities
With a focus on providing comfort and convenience, Hotel Kyotology offers a range of room features and amenities to enhance guests' stay in Kyoto, Japan.
The rooms at Hotel Kyotology are designed with a mix of modern and traditional elements, creating a unique and inviting atmosphere. The decor is tastefully done, combining elements of Japanese culture with contemporary design. The rooms are spacious and comfortable, accommodating the needs of both leisure and business travelers.
Along With the well-appointed rooms, the hotel prides itself on its excellent customer service experience. The staff at Hotel Kyotology are kind and helpful, ensuring that guests have a pleasant and enjoyable stay. Whether it's providing information about local attractions or assisting with any requests, the customer service at Hotel Kyotology is top-notch.
Access and Transportation
Guests staying at Hotel Kyotology can easily access various transportation options in order to explore the city of Kyoto and its surrounding areas.
The hotel is conveniently located in Giommachi, Kyoto, with easy access to public transportation. The nearest bus station is within walking distance, allowing guests to easily navigate the city and visit popular attractions such as Kyoto Station and Gion Shijo Station.
For those arriving by air, Itami Airport is the nearest airport, located 47 km away, while Kobe Airport and Kansai International Airport are also within a reasonable distance.
Plus, the hotel offers bicycle rentals in front of the property, providing guests with a convenient and eco-friendly way to explore the city.
With these accessibility options and transportation services, guests can easily discover all that Kyoto has to offer.
Health and Safety Measures
To ensure the well-being of visitors, Hotel Kyotology has implemented extra health and safety measures in response to the COVID-19 pandemic. The hotel has implemented stringent COVID-19 protocols and cleanliness measures to provide a safe and comfortable environment for guests.
These measures include regular disinfection of high-touch surfaces, increased frequency of cleaning in public areas, and the provision of hand sanitizer throughout the hotel. In addition, the hotel has implemented social distancing measures in common areas and has made adjustments to its services to minimize contact between staff and guests.
Guests can have peace of mind knowing that Hotel Kyotology is committed to maintaining a high standard of cleanliness and safety during their stay.
Booking and Check-in Information
Moving on from discussing the health and safety measures implemented at Hotel Kyotology, let's now delve into the booking process and check-in procedure.
When it comes to booking a stay at Hotel Kyotology, guests have the convenience of various payment methods, ensuring a hassle-free transaction. It should be noted, however, that the hotel may temporarily hold an amount prior to arrival.
As for the check-in procedure, guests can check-in from 16:00, while check-out is until 11:00. This allows for a smooth and efficient process, allowing guests to settle into their rooms without delay. It's worth mentioning that there is no age restriction for check-in, making Hotel Kyotology a welcoming destination for travelers of all ages.
By providing these details, Hotel Kyotology ensures a seamless and accommodating experience for its guests from the moment they book their stay until they check-in.
Nearby Attractions and Cities
Located in the vibrant city of Kyoto, Hotel Kyotology offers easy access to a variety of nearby attractions and cities.
Nature lovers will appreciate the proximity to several nearby parks, including Maruyama Park, where visitors can enjoy cherry blossom viewing in the spring and beautiful autumn foliage in the fall.
For those looking to indulge in some retail therapy, the hotel is conveniently located near various shopping options, such as the bustling streets of Gion, famous for its traditional tea houses and geisha culture, and the nearby Shijo Kawaramachi area, known for its department stores and boutique shops.
With its prime location, Hotel Kyotology provides guests with the perfect starting point to explore the charm and beauty of Kyoto and its surrounding areas.
Frequently Asked Questions
Are there any age restrictions for check-in at HOTEL KYOTOLOGY?
There are no age restrictions for check-in at Hotel Kyotology. This provides flexibility for guests of all ages to enjoy their stay. The check-in time is from 16:00, allowing guests to arrive at their convenience.
Is there a parking facility available at HOTEL KYOTOLOGY?
Parking facilities are not available at Hotel Kyotology. However, there are coin parkings in the area for guests who require parking. Plus, the hotel does not allow pets on the premises.
Can I bring my pet to HOTEL KYOTOLOGY?
Pet policies in hotels vary, and Hotel Kyotology does not allow pets. For pet-friendly hotels in Kyoto, it is recommended to explore other options that cater to travelers with pets.
What are the accepted payment methods at HOTEL KYOTOLOGY?
Accepted payment methods at Hotel Kyotology include various options, ensuring convenience for guests. These methods may include credit cards, cash, and other forms of electronic payment. Plus, currency exchange services may be available to facilitate transactions for international travelers.
Are there any laundry services available at HOTEL KYOTOLOGY?
Laundry services, including dry cleaning, are not available at Hotel Kyotology. However, guests have access to a free washing machine and dryer on the 1st floor for their personal use.
The Sum Up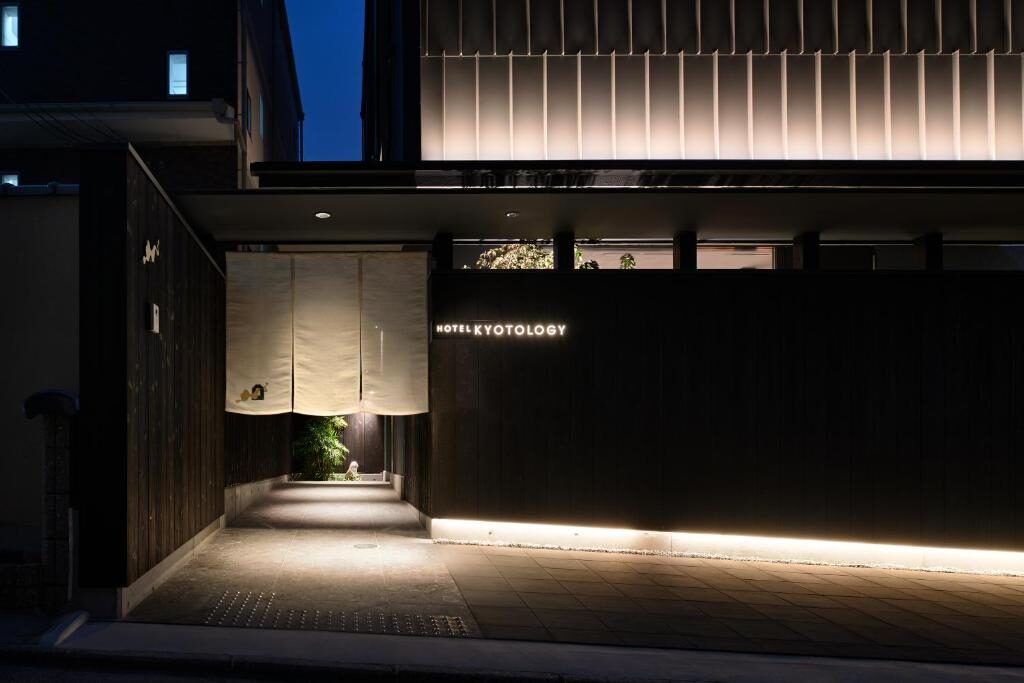 To sum it up, Hotel Kyotology in Kyoto, Japan is a highly-rated 4-star hotel that offers a blend of modern and traditional design.
With excellent ratings for cleanliness and comfort, guests can expect a comfortable and enjoyable stay.
The staff is known for their kindness and helpfulness, ensuring a pleasant experience for all guests.
The hotel's convenient location and easy access to transportation make it a popular choice for travelers visiting Kyoto.
With its spacious rooms, top-notch facilities, and thoughtful amenities, Hotel Kyotology is a great option for those seeking a memorable stay in Kyoto.