Kanazawa is a beautiful city in the Ishikawa Prefecture of Japan known for its traditional Japanese architecture, cultural heritage, and stunning natural scenery.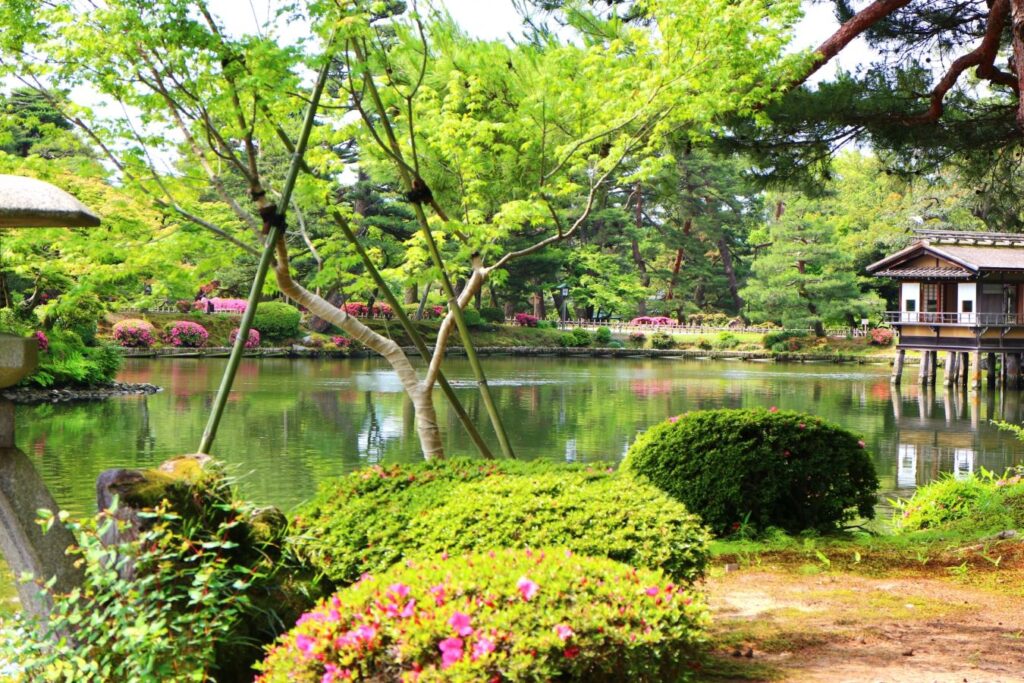 One of the best things to do in Kanazawa is visit Kenroku-en Garden, one of Japan's "Three Great Gardens" and designated as a National Special Place of Scenic Beauty. The garden features over 6 hectares (15 acres) of lush greenery with ponds and streams that create a tranquil atmosphere perfect for walking or just sitting and taking in the view.
Other must-see attractions include Nagamachi Samurai District, where visitors can explore narrow streets lined with samurai residences; Oyama Shrine; and 21st Century Museum of Contemporary Art which showcases modern art from around the world.
Kanazawa also offers many unique experiences such as geisha performances at teahouses like Kaikaro Teahouse; gold leaf workshops where visitors can learn how to make their own gold leaf creations; Noh theater performances; sake breweries offering tours and tastings; seafood markets featuring fresh catches from nearby Sea of Japan; and much more.
Kenrokuen Garden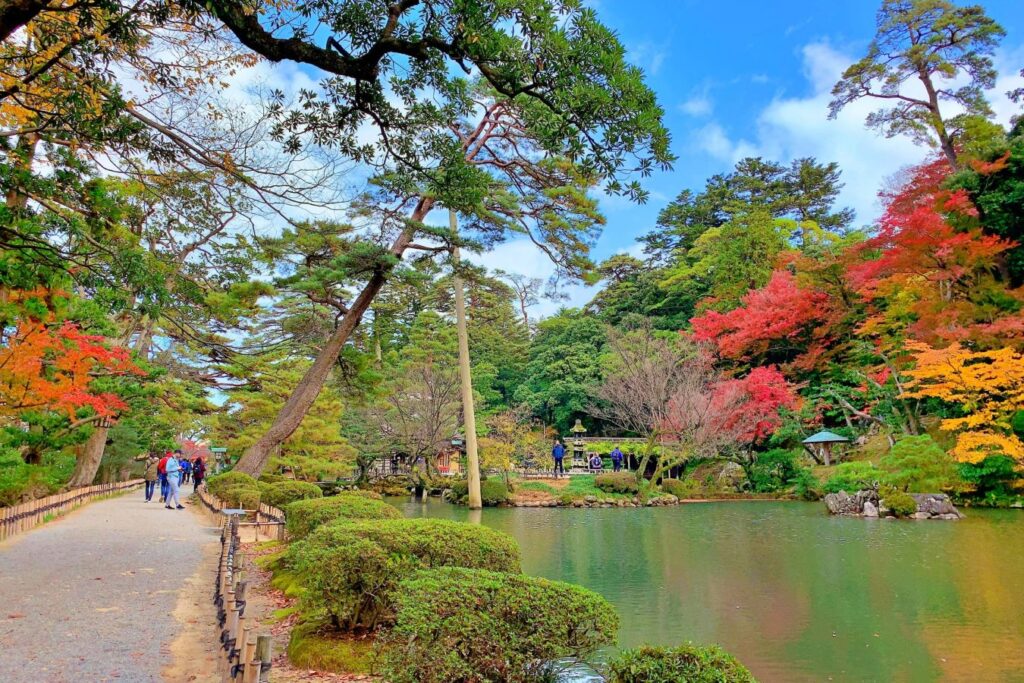 Kanazawa's Kenrokuen Garden is one of the three most beautiful gardens in Japan. This stunning garden was built over a period of more than two centuries and features a wide variety of plants, trees, and flowers that change with each season.
Visitors can enjoy walking through the grounds or take part in traditional tea ceremonies while admiring the beauty of nature. The garden also offers breathtaking views of Kanazawa Castle Park and beyond.
Kanazawa Castle Park
Kanazawa Castle Park is home to Kanazawa Castle, which was originally constructed in 1583 by Maeda Toshiie, one of Japan's most powerful feudal lords during the Edo Period (1603-1868). Today, visitors can explore the castle grounds and learn about its history through interactive displays at the museum inside.
The park also has an impressive collection of cherry blossom trees that bloom every spring, making it a popular spot for hanami (flower viewing) parties.
Gyokusen-inmaru Garden
The Gyokusen-inmaru Garden is located within Kanazawa Castle Park and is known for its picturesque pond surrounded by lush greenery. It was created in 1676 as part of an expansion project for Kanazawa Castle and features carefully manicured gardens filled with pine trees, azaleas, irises, maples, wisteria vines, and other plants native to Japan.
Visitors can take a leisurely stroll around the pond or sit down on one of its benches to admire the tranquil atmosphere here.
Higashi Chaya District
Highlighting traditional Japanese culture is Higashi Chaya District – an area full of old teahouses called chayagai which were once used by geishas to entertain their guests with music performances during special occasions such as weddings or New Year celebrations back when it flourished between 1820–1830s .
Nowadays visitors can explore these preserved teahouses while learning about their history before stopping off at one for some matcha green tea accompanied by seasonal sweets made using local ingredients.
Kazuemachi Chaya District
Another must-visit destination when exploring historical sites in Kanzawana is Kazuemachi Chaya District, located near Higashi Chaya district. It consists mostly of wooden buildings along narrow streets giving visitors a glimpse into what life would have been like during the Edo period.
There are many souvenir shops here so don't forget to pick up some omiyage gifts on your way out.
21st Century Museum of Contemporary Art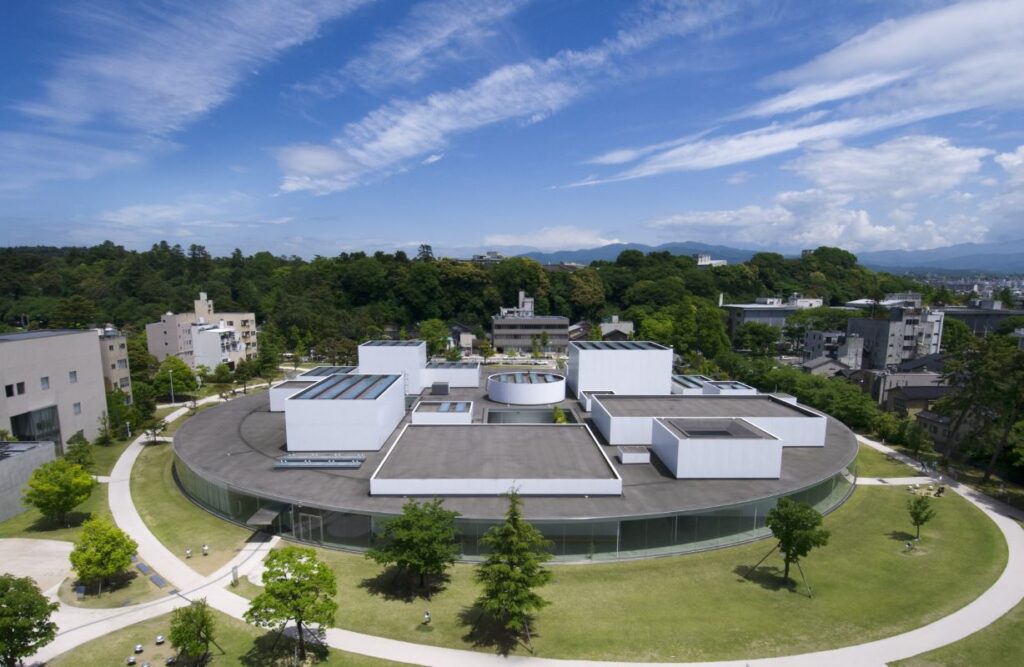 Kanazawa is home to the 21st Century Museum of Contemporary Art, one of Japan's most celebrated modern art museums. The museum houses an impressive collection of international and Japanese contemporary art, including the much loved swimming pool that you can walk into.
Visitors can also enjoy a variety of special exhibitions throughout the year. The museum also has a café and restaurant where visitors can relax and take in the beautiful surroundings.
Omicho Market
Omicho Market is considered to be "the kitchen" of Kanazawa where locals come to buy fresh seafood from nearby Toyama Bay as well as fruits and vegetables are grown locally in Ishikawa Prefecture.
With over 200 shops selling everything from sushi ingredients to handmade crafts like pottery and woodwork items, this market has something for everyone! Be sure to sample some local delicacies like kamaboko (fish cake) or senbei (rice crackers) while you are there too!
Nishi Chaya District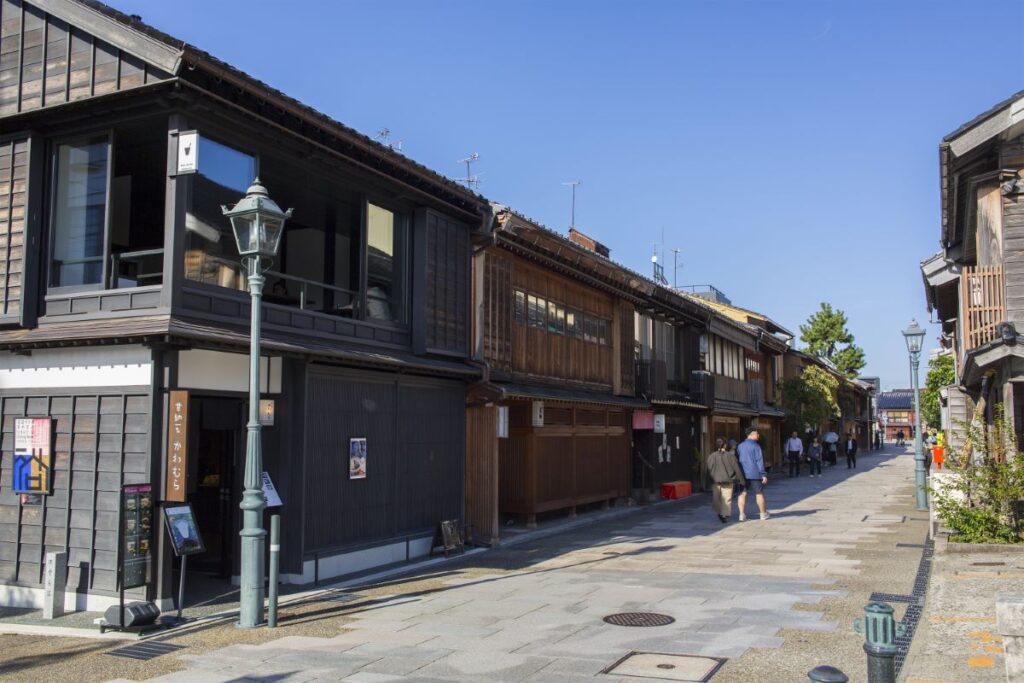 The Nishi Chaya district is one of Kanazawa's oldest neighborhoods and it's filled with traditional teahouses that have been around since the Edo period (1603-1868). It's a great place to explore on foot as you wander through narrow alleyways lined with old wooden buildings. You can also visit some tea shops for a cup of matcha or buy souvenirs from local craftspeople.
Myoryu-Ji: The Ninja Temple
Myoryu-ji, or "Ninja Temple" as it is known in English, was built in 1643 by Maeda Toshitsune who was the second lord of Kaga Domain at that time. This temple has several hidden doors, secret passages and trapdoors which were used to alow those inside to hide or escape quickly.
Today visitors can explore this mysterious temple while learning about its history and secrets along the way.
The D. T Suzuki Museum
The D T Suzuki Museum is dedicated to one of Japan's most famous philosophers – Daisetsu Teitaro Suzuki (1870–1966). This museum showcases his life story through interactive displays, videos, photographs and documents related to his work on Zen Buddhism philosophy.
There are also regular lectures held here which provide further insight into his teachings for those interested in learning more about him or Zen Buddhism in general .
Seisonkaku Villa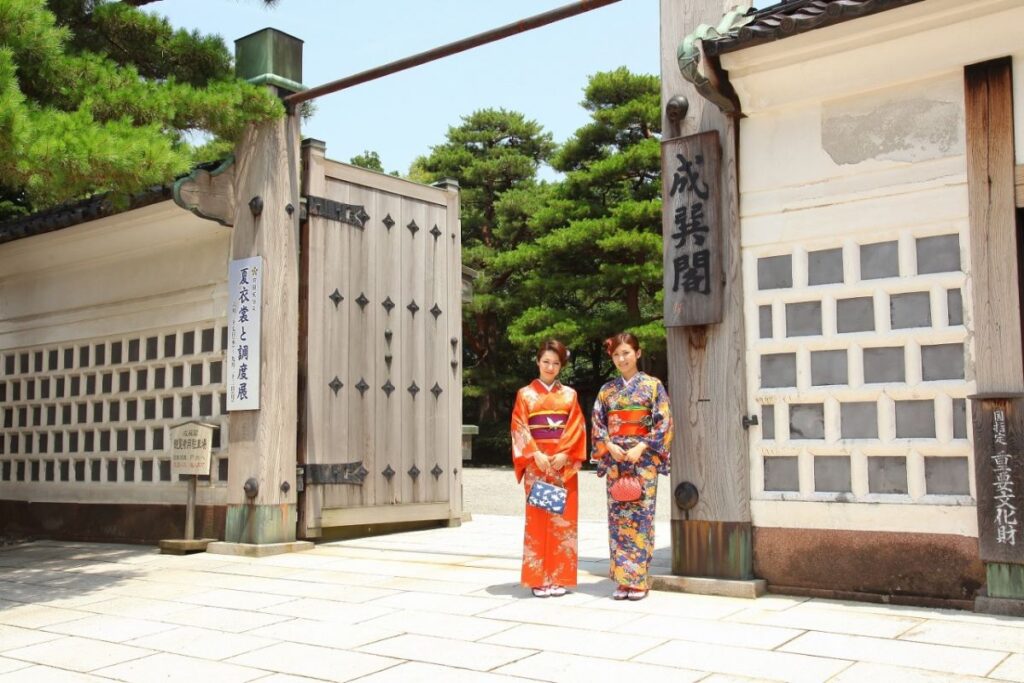 Seisonkaku Villa is another must-visit spot in Kanazawa if you're interested in traditional architecture and design elements from centuries past! Built during the Edo period (1603–1868), this villa was once owned by Maeda clan members who used it as their private residence until 1871 when it became open to public viewing after being donated by them to Imperial Household Agency .
Here visitors can marvel at beautiful gardens with ponds filled with koi fish alongside stunningly preserved structures like teahouses made out of wood carvings – definitely worth checking out if you have time!
Nagamachi Samurai District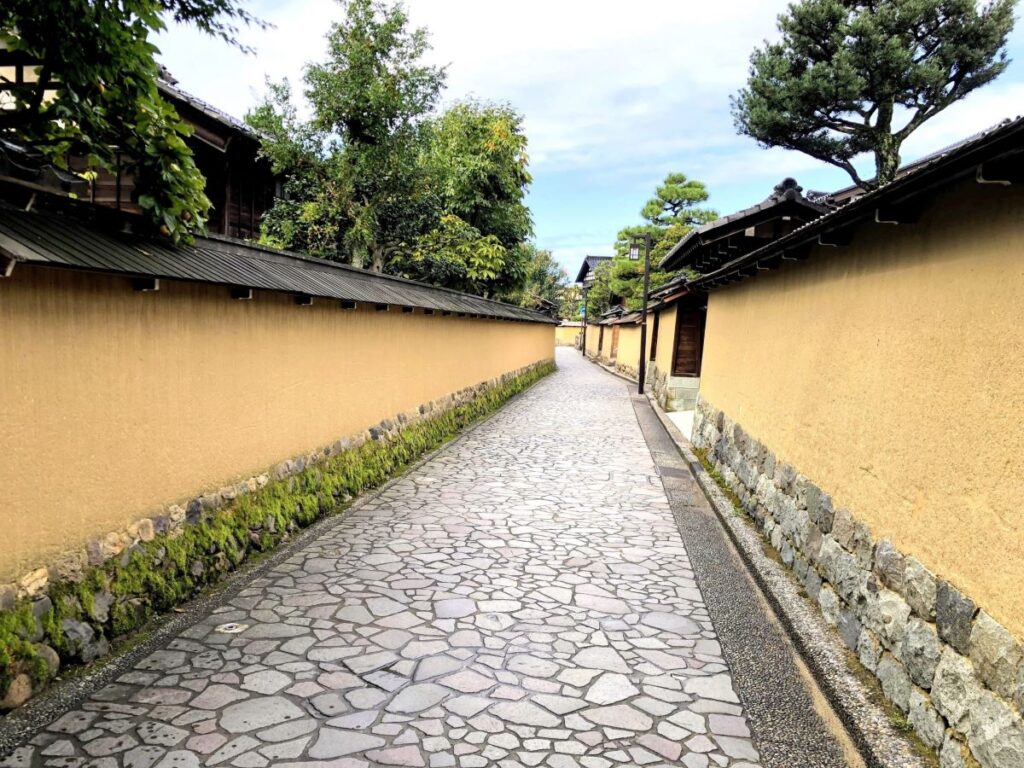 This historic district was once home to samurai warriors during feudal times but today it serves as an open-air museum showcasing what life was like back then.
Visitors can explore old samurai residences, walk down cobblestone streets, admire gardens, and learn about weapons at armories, all of which give you an appreciation for how samurai lived centuries ago.
Nomura Samurai Residence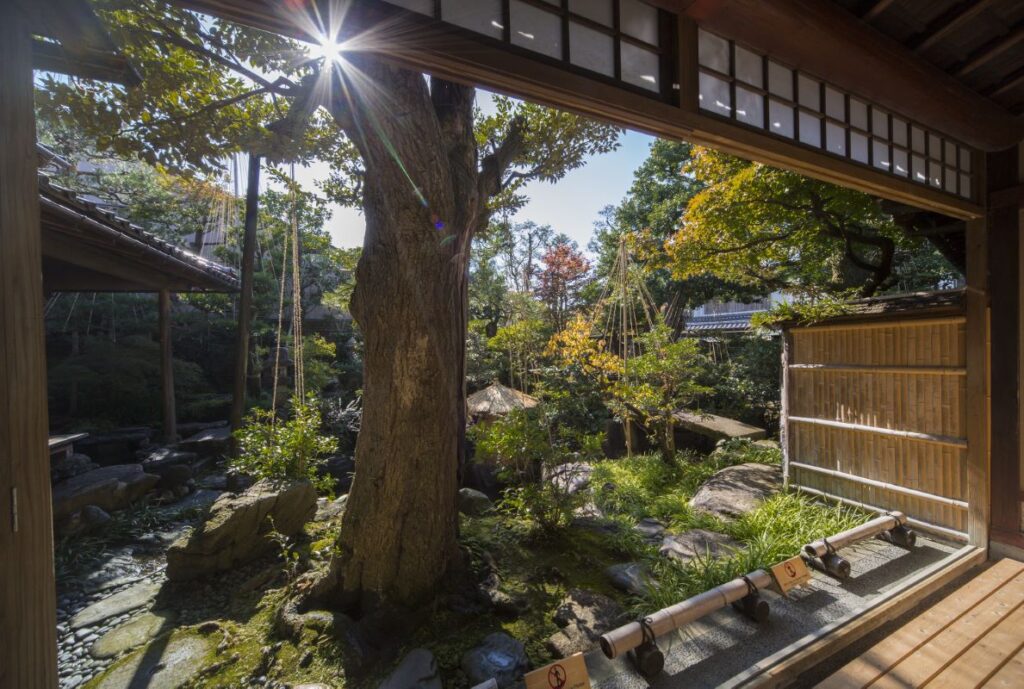 Located within Nagamachi Samurai District is Nomura Samurai Residence – one of only three remaining samurai residences still standing today .
This residence dates back over 300 years ago & gives visitors a glimpse into how samurai families lived their lives during this era. Inside you'll find authentic artifacts such as armor & swords alongside tatami mats & sliding paper doors giving off an atmosphere reminiscent of long ago days.
Oyama Shrine
Oyama Shrine is one of Kanazawa's oldest shrines, dating back more than 500 years ago when it was first built by samurai warlord Toshiie Maeda during his rule over Kaga Domain (present-day Ishikawa Prefecture).
Today visitors can explore its grounds which feature several traditional buildings surrounded by lush greenery – perfect for those who want to experience a bit of traditional Japanese culture without having to travel far away from the city centre.
Kanazawa Phonograph Museum
The Kanazawa Phonograph Museum is a must-see for music lovers. This museum houses over 1,000 phonographs from the early 20th century to modern day, as well as an impressive collection of gramophones and records.
Visitors can also take part in interactive activities such as making their own vinyl record or listening to vintage recordings. The museum also hosts regular events such as live concerts and lectures on the history of sound recording technology.
Ishikawa Prefectural Art Museum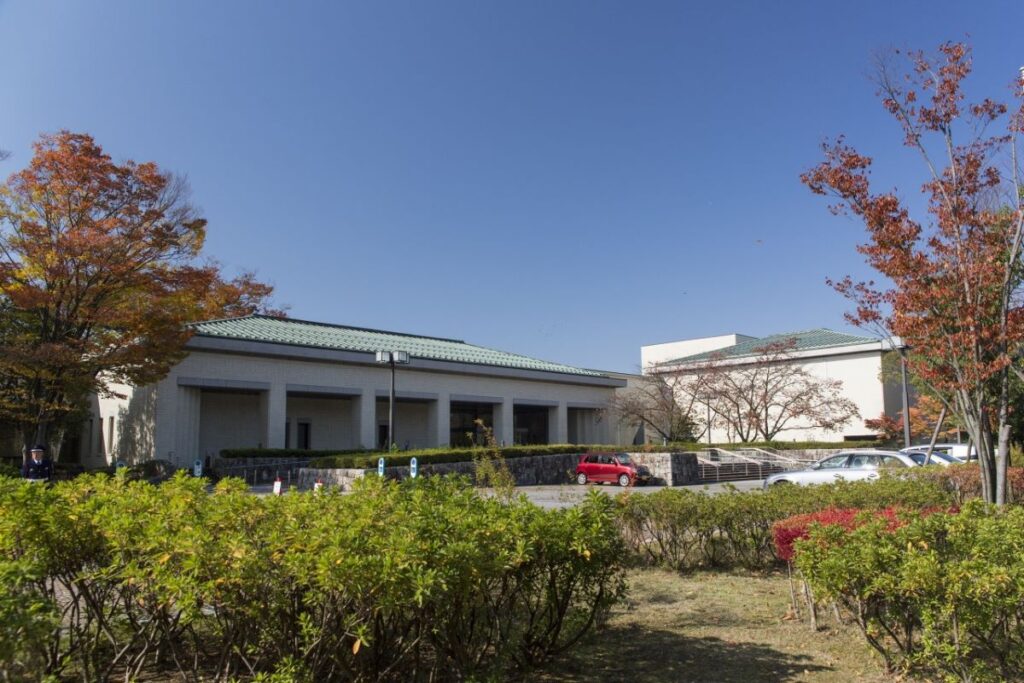 The Ishikawa Prefectural Art Museum is one of Japan's most renowned art museums. It features works by both Japanese and international artists, including pieces from the Edo period through to contemporary artworks.
The museum also offers a range of educational programs and workshops for children and adults alike, making it a great place to learn about art history while enjoying some amazing artwork at the same time.