From its iconic torii gate to its majestic mountain, Miyajima Island is a destination that truly captures the essence of Japan's natural beauty and cultural heritage. Located in the Seto Inland Sea, just a short ferry ride from Hiroshima, Miyajima Island is home to some of Japan's most treasured landmarks and attractions.
In this article, we'll take a closer look at some of the top things to do and see on Miyajima Island, from its stunning Itsukushima Shrine to its natural wonders like Mount Misen and the surrounding hiking trails. We'll also explore the island's unique culture, cuisine, and local traditions, giving you a taste of what makes Miyajima Island so special.
So if you're planning a trip to Japan and looking for a destination that's off the beaten path but still full of adventure and discovery, make sure to add Miyajima Island to your itinerary.
A Brief History Of Miyajima Island
For centuries, Miyajima Island has been a sacred place of worship and pilgrimage for the people of Japan. The island's name, which translates to "Shrine Island," is a testament to its importance as a spiritual center, and visitors can still feel the presence of centuries of history and tradition when they explore the island today.
The earliest records of Miyajima Island date back to the 6th century, when it was considered a holy site of the Shinto religion. Over time, the island became home to a number of important shrines and temples, including the iconic Itsukushima Shrine, which was first built in the 12th century and has since become one of the most recognizable landmarks in all of Japan.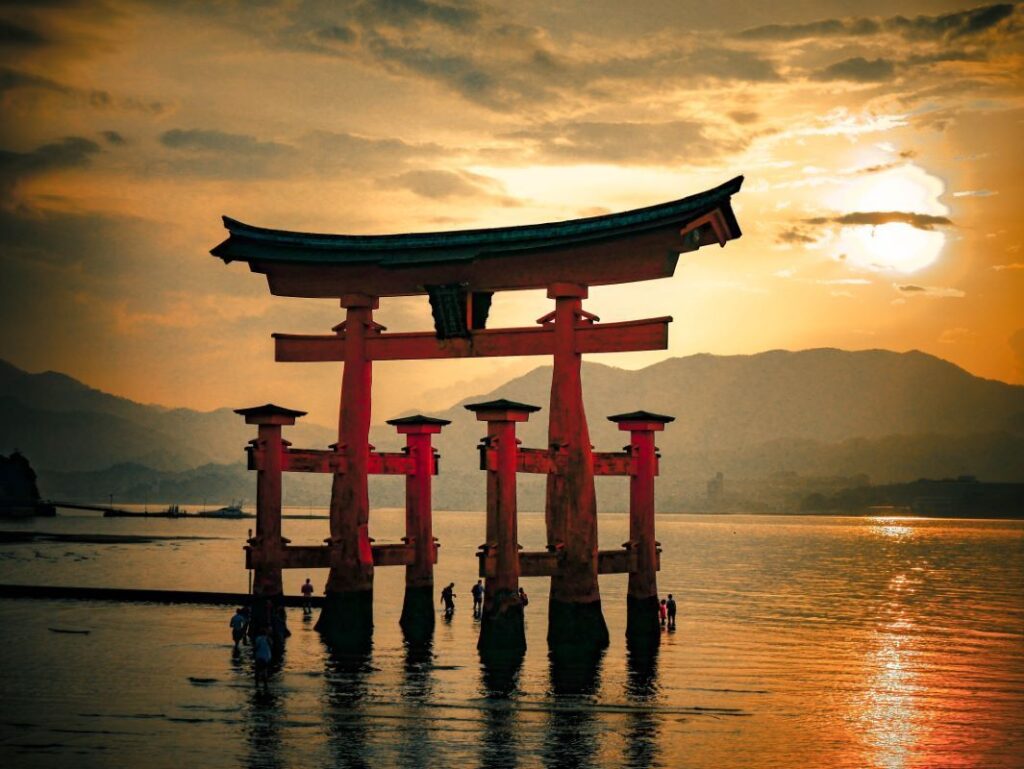 Throughout its long and storied history, Miyajima Island has weathered many challenges and changes, from wars and natural disasters to modernization and tourism. However, its spiritual significance and cultural heritage have remained a constant presence, inspiring awe and reverence in visitors from around the world.
Today, Miyajima Island is a destination that offers a unique blend of ancient traditions and modern comforts, inviting visitors to explore its many wonders and experience the magic of this truly special place.
Ok. Now that history class is out of the way, here's what's waiting for you do to on the magical island of Miyajima
Marvel at the Itsukushima Shrine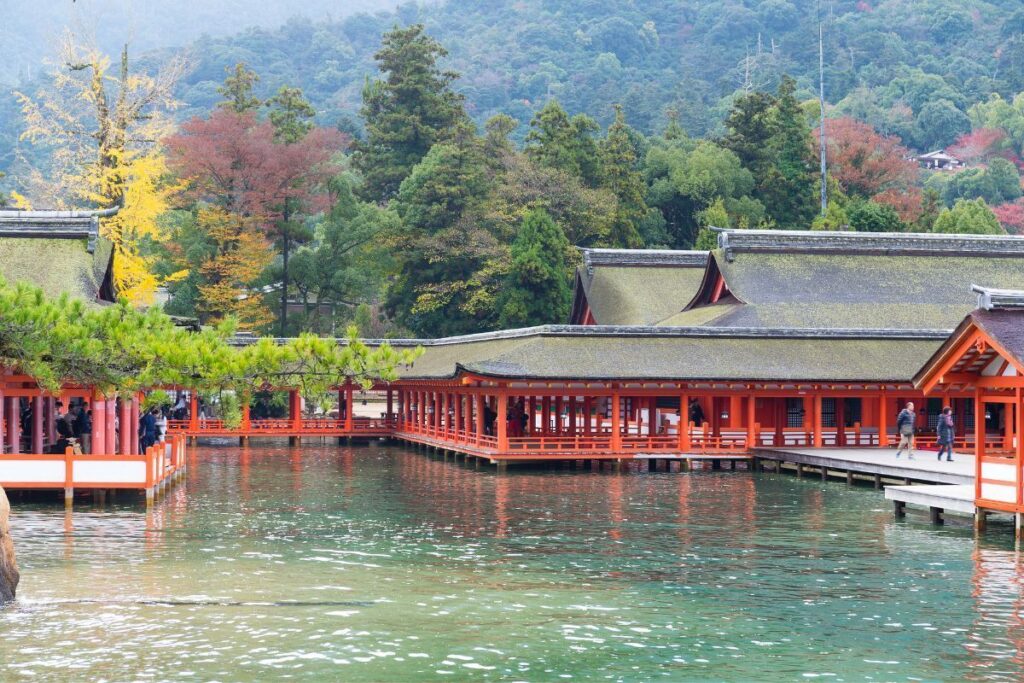 The Itsukushima Shrine is a remarkable and iconic landmark on Miyajima Island, known for its famous "floating" torii gate that seems to rise up out of the water during high tide. As a UNESCO World Heritage site, the shrine is dedicated to the Shinto goddess of the sea and features a stunning architectural style and tranquil gardens. Visitors can explore the site and attend traditional Shinto ceremonies.
Hike or Take a Cable Car to Mt. Misen
For an unparalleled panoramic view of the surrounding islands and sea, take a hike up to the peak of Mt. Misen, the highest point on Miyajima Island. Alternatively, you can take a cable car to the top and enjoy the beautiful temples and shrines that line the trail. The ancient Misen Hondo Hall is a must-see and at the summit, you'll find an observation deck to soak in the breathtaking views.
Taste the Momiji Manju Sweet Treat
Momiji Manju is a must-try foodie experience on Miyajima Island. These delectable sweet dumplings are shaped like a maple leaf and filled with a range of flavors, such as sweet red bean paste or custard. You'll find them in various shops around the island, and they're the perfect snack to enjoy while exploring the sights.
Discover the Miyajima Public Aquarium
The Miyajima Public Aquarium is a popular attraction on the island and is home to a diverse range of marine life, such as dolphins, sea otters, and penguins. The aquarium also features a "touch tank" where visitors can learn and interact with marine creatures, making it an ideal family-friendly activity.
Explore the Daisho-in Temple
The Daisho-in Temple is a historic and spiritual site on Miyajima Island that dates back to the 9th century. The temple boasts impressive architecture, beautiful gardens, and numerous statues and artifacts that are steeped in history and mythology. Visitors can explore the site's various buildings and gardens, and even take part in traditional Buddhist ceremonies.
Wander through the Miyajima Omotesando Shopping Street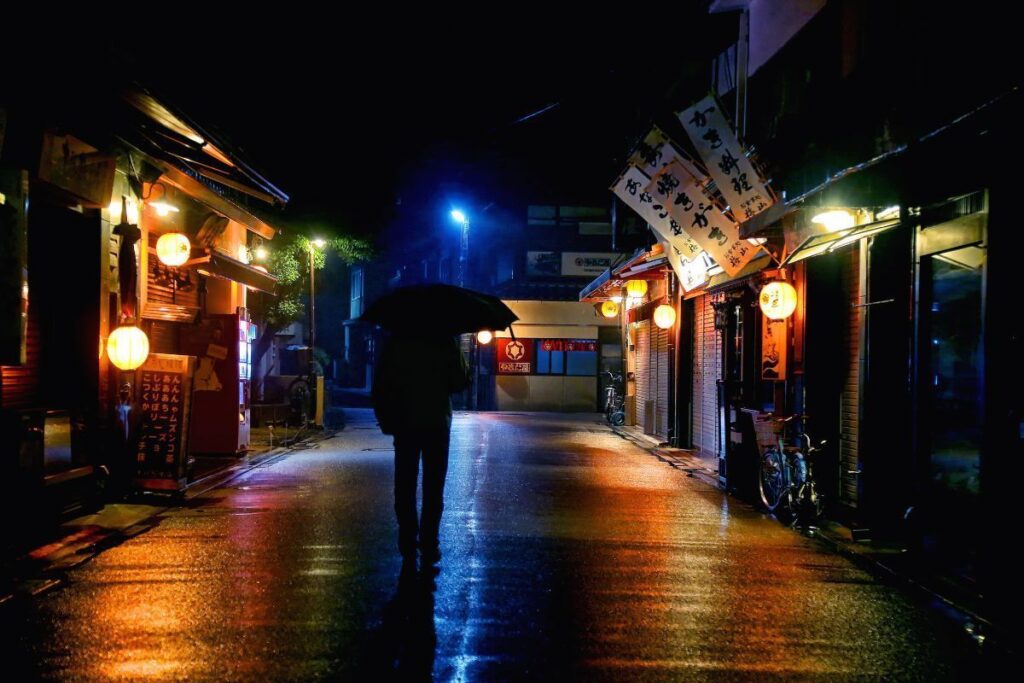 Located near the Itsukushima Shrine, the Miyajima Omotesando Shopping Street is a bustling pedestrian street filled with souvenir shops, restaurants, and food stands. Visitors can browse for unique souvenirs, sample local delicacies, and soak in the lively atmosphere.
Take a Boat Cruise around the Island
Miyajima Island is surrounded by beautiful blue waters that are perfect for a boat tour. Visitors can take a cruise around the island and enjoy the stunning views of the coastline, as well as the island's many temples and shrines. Sunset cruises are particularly popular and offer a romantic and unforgettable experience.
Explore the Miyajima History and Folklore Museum
The Miyajima History and Folklore Museum is a small but fascinating museum that explores the island's rich cultural heritage. The museum has numerous exhibits that showcase the island's history, from ancient times to the present day. Visitors can learn about the island's traditional crafts, folklore, and more.
Visit the Miyajima Natural Botanical Garden
The Miyajima Natural Botanical Garden is a beautiful park on the island that is home to a wide variety of plants and flowers, many of which are native to the area. Visitors can stroll along the garden's many paths and admire the colorful flora, making it a great activity for nature lovers.
Learn about the Island's History at the Miyajima Traditional Crafts Center
The Miyajima Traditional Crafts Center is a must-visit for anyone interested in Japanese craftsmanship. The center showcases traditional crafts such as woodworking, pottery, and paper-making, with exhibits that explain the techniques and history behind each craft. Visitors can even try their hand at some of the crafts under the guidance of skilled artisans.
Visit the Miyajima Woodwork Museum
The Miyajima Woodwork Museum is dedicated to the art of woodworking and showcases the island's traditional woodworking techniques. Visitors can admire the intricate carvings and designs on display, and even watch craftsmen at work. The museum also offers workshops where visitors can try their hand at woodworking.
Take a Scenic Hike through Momijidani Park
Momijidani Park is a picturesque valley on Miyajima Island that is known for its stunning autumn foliage. Visitors can take a leisurely hike through the park's many trails, which offer breathtaking views of the colorful trees and foliage. The park also features several historic temples and shrines.
Enjoy a Sunset Picnic on the Beach
The beaches on Miyajima Island are the perfect spot to watch the sunset and enjoy a picnic with loved ones. Pack a basket of snacks and drinks and settle in for a relaxing evening on the beach, listening to the sound of the waves and watching the sun sink below the horizon.
Go Kayaking around the Island
The crystal-clear waters around Miyajima Island are perfect for kayaking. Rent a kayak and explore the island's hidden coves and beaches, and take in the stunning views of the surrounding sea and mountains. Guided tours are also available for those who want to learn more about the island's history and wildlife.
Attend a Miyajima Festival
Miyajima Island is home to several festivals throughout the year, which offer a unique insight into the island's culture and traditions. The most popular festival is the Itsukushima Shrine Festival, which takes place in May and features traditional music, dance, and parades. Other festivals celebrate the island's history, food, and more.
Explore the Omoto Park Forest
The Omoto Park Forest is a large nature park located in the mountains of Miyajima Island. Visitors can explore the park's many hiking trails, which wind through dense forests and offer stunning views of the surrounding mountains. The park is also home to several ancient shrines and temples.
Take a Dip in the Island's Natural Hot Springs
Miyajima Island is home to several natural hot springs, which are said to have healing properties. Visitors can relax and rejuvenate in the warm waters, which are surrounded by beautiful natural scenery. Some of the hot springs are located in hotels and resorts, while others are open to the public.
Visit the Miyajima History Museum
The Miyajima History Museum is a great place to learn about the island's rich history and culture. The museum has exhibits that showcase everything from ancient artifacts to modern art, with interactive displays and multimedia presentations. Visitors can learn about the island's history, traditions, and daily life.
How To Get To Miyajima Island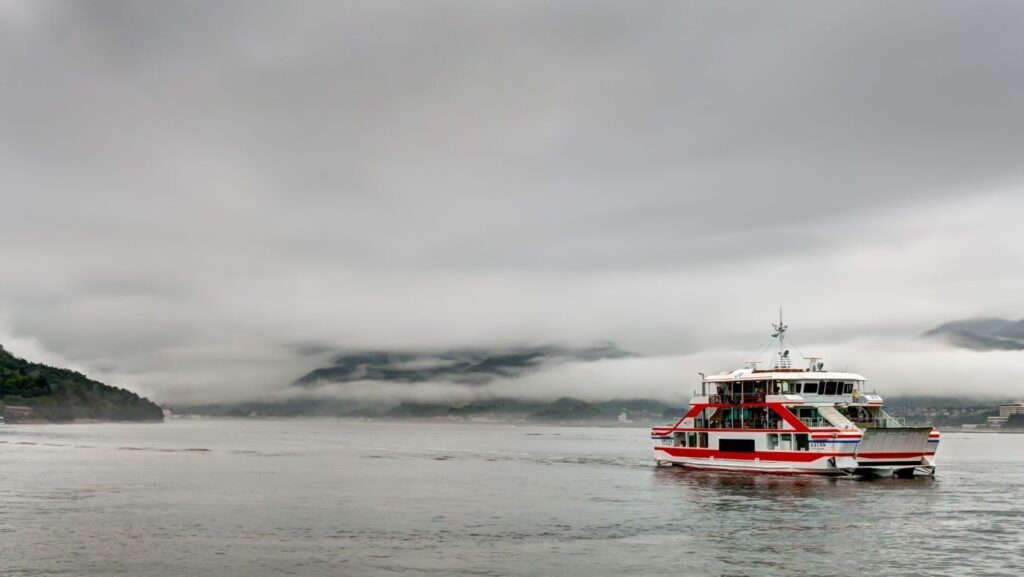 Located just a short ferry ride from the city of Hiroshima, Miyajima Island is an easy and convenient destination to visit. Here are some key directions and tips to help you make your way to this magical island:
By Train and Ferry:
Take the JR Sanyo Line to Miyajimaguchi Station.
From Miyajimaguchi Station, follow the signs to the ferry terminal, which is located just a short walk away.
Take the ferry from Miyajimaguchi to Miyajima Island. The journey takes about 10 minutes and ferries depart every 15-20 minutes throughout the day.
By Car:
From Hiroshima, take the Sanyo Expressway to Hatsukaichi Interchange.
Follow the signs to Miyajima Island, which is located about 10 minutes away by car.
Park your car in one of the designated parking areas on the mainland, and then take the ferry from Miyajimaguchi to Miyajima Island.
Is Miyajima Island Worth Visiting?
If you're planning a trip to Japan, you may be wondering whether Miyajima Island is worth adding to your itinerary. The short answer is a resounding yes – this enchanting island offers a wealth of natural and cultural treasures that are sure to delight visitors of all ages and interests.
From its iconic Itsukushima Shrine and the towering Torii Gate that appears to float on the water, to its stunning natural beauty and abundant wildlife, Miyajima Island is a destination that truly has something for everyone.
Visitors can explore the island's many shrines and temples, hike through its lush forests and hills, or simply relax on its beautiful beaches and take in the stunning views of the surrounding sea. And with its rich history and cultural heritage, Miyajima Island offers a unique opportunity to learn about Japan's past and present.
Of course, as with any destination, there are some things to keep in mind when planning a visit to Miyajima Island. The island can get quite busy during peak tourist seasons, so it's a good idea to plan your visit for early in the day or consider visiting during the off-season. And while the island is relatively small, there is still plenty to see and do, so be sure to allow yourself enough time to fully explore and appreciate all that it has to offer.
In short, if you're looking for a destination that offers natural beauty, cultural richness, and a truly unique experience, Miyajima Island is definitely worth a visit. With its warm hospitality, stunning scenery, and rich history, it is a destination that will leave you with memories to last a lifetime.
The Sum Up
Miyajima Island is a destination that offers a truly unique and unforgettable experience for visitors. From its stunning natural beauty to its rich cultural heritage, there is no shortage of things to see and do on this enchanting island.
Whether you're exploring the island's many shrines and temples, hiking through its lush forests and hills, or simply taking in the views of the iconic Itsukushima Shrine and the surrounding sea, Miyajima Island is a place that will stay with you long after you leave.
So whether you're embarking on a solo adventure or traveling with friends and family, be sure to put Miyajima Island on your must-visit list. With its rich history, stunning natural beauty, and warm hospitality, it is a destination that will capture your heart and leave you with memories to last a lifetime.