Tokyo's Shibuya district is especially renowned for its bustle. Anchoring this lively district is Shibuya Crossing, known for its electrifying 'scramble' of pedestrians.
If you want to be as close to the Shibuya Crossing as possible then this list is for you. Being near Shibuya's famous scramble will also ensure that you just have close to Shibuya station, Shibuya sky observation deck, and everyone's favorite loyal dog, Hachiko.
1. Shibuya Excel Hotel Tokyu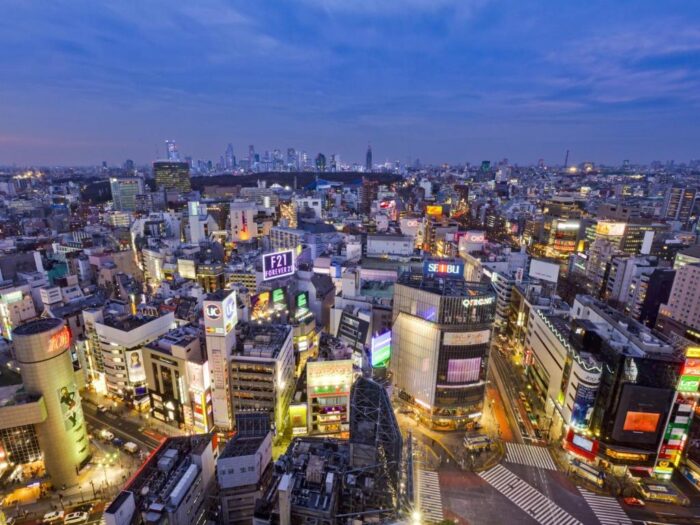 A towering fixture within the Shibuya cityscape, the Shibuya Excel Hotel Tokyu is a top-tier choice for travelers seeking proximity to Shibuya Crossing and a dash of luxury. Its modern rooms provide panoramic city views. Get ready to soak up Tokyo's skyline as you unwind.
Priced From: $225
2. Shibuya Tokyu Inn
An urban oasis in the heart of Tokyo, Shibuya Tokyu Inn serves a dual purpose. It's a comforting retreat from the city's relentless rhythm and a stepping stone to Shibuya's sprawling urban playground. Contemporary rooms meet classic Japanese hospitality here.
Priced From: $130
3. Hotel Indigo Tokyo Shibuya
At Hotel Indigo Tokyo Shibuya, you'll experience Tokyo's dynamic culture firsthand. Styled with subtle nods to Japanese aesthetics, this hotel combines comfort and culture in an unforgettable package. It's a great base for your Shibuya adventures.
Priced From: $210
4. The Millennials Shibuya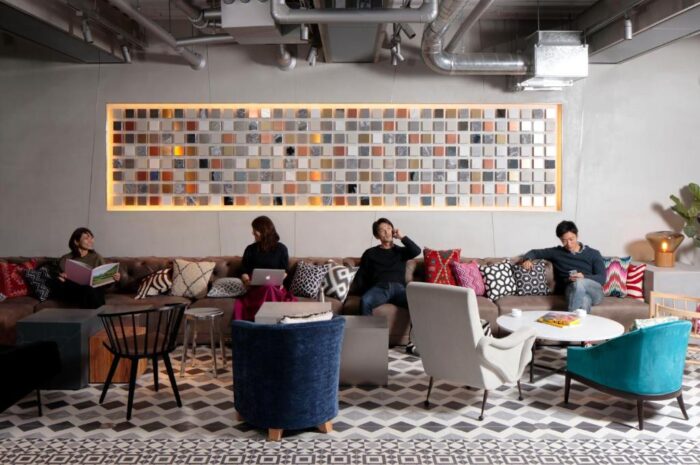 Don't let the name fool you. The Millennials Shibuya isn't just for the younger generation. Offering a modern take on traditional Japanese capsule hotels, this innovative accommodation option is all about community, connection, and comfort. Each 'smart pod' is fully equipped with high-tech features, including mood lighting and an adjustable bed. The hotel also offers communal spaces perfect for meeting fellow travelers or getting some work done.
Priced From: $50
5. all day place Shibuya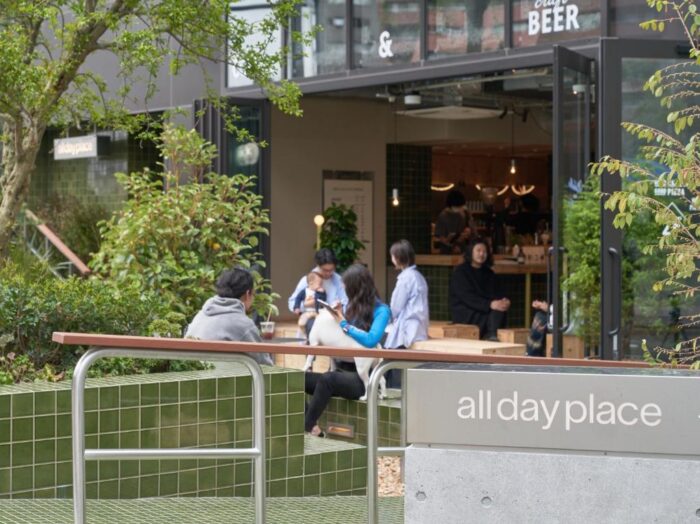 Looking for a home away from home? All Day Home Shibuya could be just the place for you. This apartment-style accommodation is designed with comfort and convenience in mind. Fully furnished with a kitchenette, lounge area, and cozy sleeping quarters, it offers all the amenities you need for an extended stay. Located just a short walk away from Shibuya Crossing, it's an ideal base for your Tokyo adventures.
Priced From: $90
6. Shibuya Stream Excel Hotel Tokyu
Part of the redeveloped Shibuya Stream complex, Shibuya Stream Excel Hotel Tokyu is a stellar choice for anyone who loves contemporary design and urban lifestyle. Beyond its modern rooms with stunning city views, the hotel is directly connected to Shibuya Station and features several trendy restaurants and shops in the same building. This is a place where convenience meets luxury.
Priced From: $250
7. Sequence Miyashita Park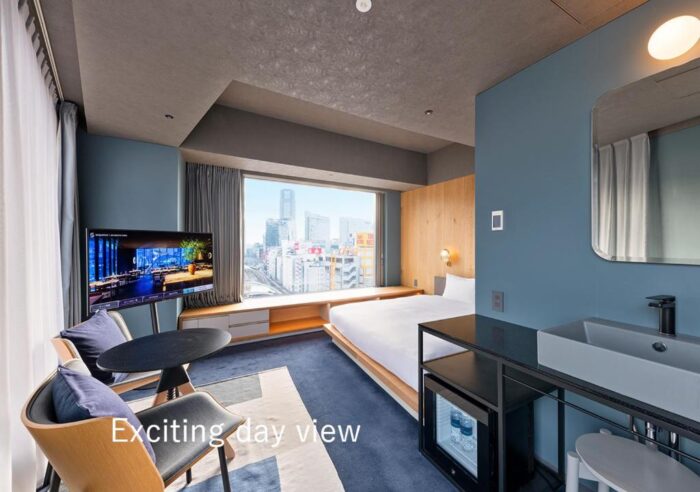 Sequence Miyashita Park has its unique allure as it's situated directly above a city park and shopping complex. Whether you're a solo traveler or visiting with family, this hotel's flexible room options and sleek, modern design make it a fantastic choice. Plus, its location offers a breath of fresh air—quite literally—in the bustling cityscape of Shibuya.
Priced From: $200
8. Cerulean Tower Tokyu Hotel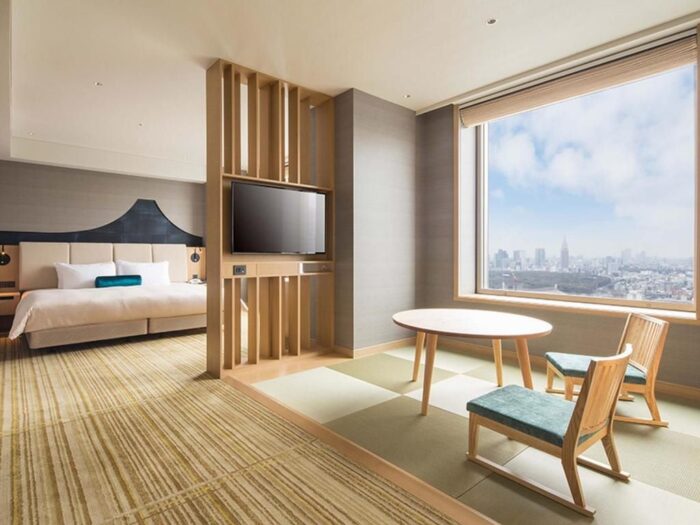 If you're after a taste of luxury, the Cerulean Tower Tokyu Hotel is the place to be. This high-end hotel offers stunning panoramic views of Tokyo from its elevated rooms and top-floor bar. Featuring spacious rooms, a variety of restaurants, a fitness center, and even a traditional Japanese garden, this hotel is a destination in and of itself.
Priced From: $350
9. Granbell Hotel Shibuya
For a modern, chic and budget-friendly option, consider the Granbell Hotel Shibuya. Its stylish, compact rooms pack a punch with all the necessary amenities, and its rooftop bar offers a spectacular view of Shibuya at night. Plus, its location just minutes away from Shibuya Crossing makes it an excellent base for your Tokyo adventures.
Priced From: $100
10. Hotel Wing International Premium Shibuya Jingumae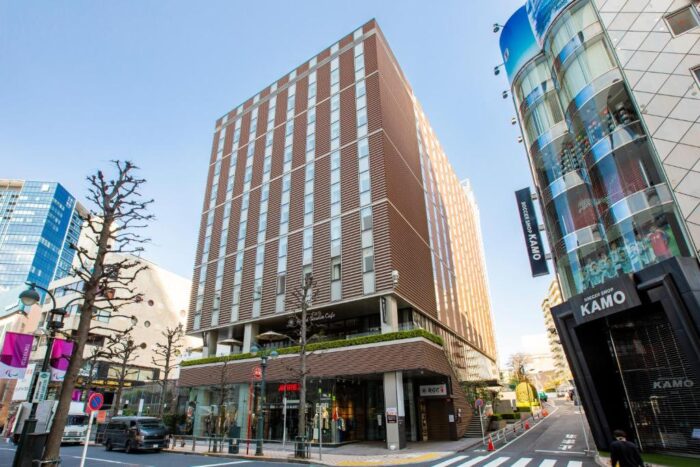 A blend of comfort and elegance, the Hotel Wing International Premium Shibuya Jingumae offers a relaxing escape in the heart of Shibuya. Rooms are designed with a soft, natural color scheme that is both calming and inviting. For the location and quality of service, this hotel offers excellent value.
Priced From: $120
11. Sakura Fleur Aoyama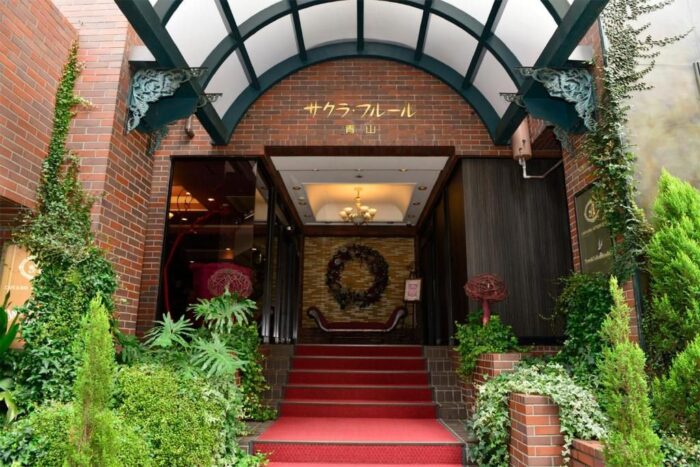 Don't let the French name fool you—Sakura Fleur Aoyama provides a distinctly Japanese hospitality experience. With its charming and feminine design inspired by the sakura (cherry blossom), this hotel is popular among female travelers. The comfortable, clean rooms and polite staff make it a solid choice for any traveler.
Priced From: $100
12. Shibuya Stream Excel Hotel Tokyu
With its unique position in Shibuya Stream, a trendy new complex with shops, restaurants, and even a radio station, the Shibuya Stream Excel Hotel Tokyu is definitely one for the modern traveler. The hotel is sleek and stylish, offering minimalist rooms with massive windows that provide stunning views of the city.
Priced From: $200
The Sum Up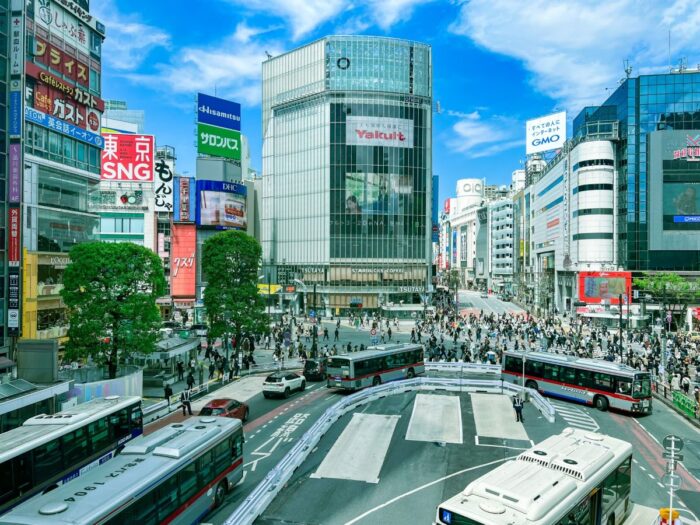 That's it for our guide to the best hotels near Shibuya Crossing. We hope this list helps you find the perfect place to rest your head after a long day of exploring Tokyo. Remember, no matter where you stay, the memories you make are what truly matter.