Tokyo's weather and seasons play a significant role in planning an ideal visit to the city. The mild climates of spring and autumn make these seasons favorable for exploring Tokyo's attractions. Late spring, particularly the end of April, is considered the optimal time to witness the breathtaking cherry blossoms in full bloom.
Summers in Tokyo can be hot and humid, necessitating hydration and indoor activities.
Winters offer cooler temperatures, making it an opportune time to visit less crowded attractions.
Tokyo's robust infrastructure and safety measures contribute to a comfortable and enjoyable experience of Japan's unique blend of tradition and innovation.
Key Takeaways
Tokyo experiences four seasons: spring, summer, autumn, and winter.
Spring and autumn have mild temperatures, making them favorable times to visit.
Summers can be hot and humid, while winters are cool but rarely freezing.
The best time to enjoy cherry blossoms is late March to early May.
When to Go
The best time to visit Tokyo, Japan, can be determined by considering the weather and seasonal events.
Late spring, particularly the end of April, is considered favorable due to the cherry blossoms that blanket the city in delicate shades of pink. This is a mesmerizing sight that attracts visitors from all over the world.
However, it is important to note that the summer months can be crowded due to Golden Week, a series of national holidays, and the potential for typhoons. Golden Week brings a surge of domestic travelers, making attractions busy and accommodations harder to find.
Plus, Tokyo is prone to typhoons during the summer months, which can bring heavy rain and strong winds. Therefore, it is essential to plan accordingly and be prepared for any potential disruptions caused by the weather.
Weather Overview
Characterized by mild temperatures in spring, hot and humid conditions in summer, comfortable mild weather in autumn, and the coldest time of year in winter, Tokyo experiences distinct seasons throughout the year. These seasonal variations offer visitors a diverse range of weather conditions and experiences to enjoy. To provide a clearer understanding of Tokyo's weather, the following table outlines the average temperatures and weather conditions for each season:
| Season | Average Temperature | Weather Conditions |
| --- | --- | --- |
| Spring | 15-20°C | Mild |
| Summer | 30°C | Hot and humid |
| Autumn | 18°C | Comfortable |
| Winter | 10°C | Cold |
This table allows visitors to plan their trips accordingly, taking into account their preferences and desired weather conditions. Whether it's enjoying the cherry blossoms in spring or exploring the city's vibrant summer festivals, Tokyo offers something for everyone throughout the year.
Seasonal Highlights
Spring in Tokyo brings the highly anticipated cherry blossom season, allowing visitors to witness the breathtaking beauty of the blooming sakura trees. Late March to early May is considered the best period to experience this natural wonder.
The cherry blossoms create a stunning backdrop for picnics in parks like Ueno Park and Shinjuku Gyoen. Tokyo also hosts a variety of events and festivals during this time, such as the Tokyo International Anime Fair and the Shibuya Earth Day street festival.
However, it is important to note that late spring can coincide with Golden Week, a busy period with crowded attractions and limited accommodations. To avoid the crowds, visitors may consider catching the tail end of the cherry blossom season or exploring other attractions in Tokyo, such as museums, temples, and day trips to nearby destinations like Nikko and Hakone.
Overall, spring in Tokyo offers a favorable time to visit, providing a memorable and enjoyable experience for freedom-seeking travelers.
Indoor Attractions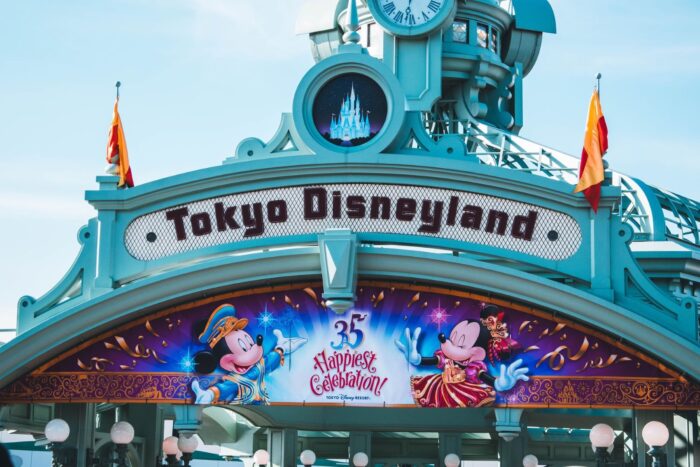 Indoor attractions in Tokyo offer visitors a range of options for entertainment and cultural exploration. These attractions provide a respite from inclement weather or offer a unique experience that cannot be found outdoors.
Some popular indoor attractions in Tokyo include:
Museums and Galleries: Tokyo is home to numerous world-class museums and galleries, such as the Tokyo National Museum and the Mori Art Museum. Visitors can explore a wide range of artistic and cultural exhibits, from traditional Japanese art to contemporary works.
Theme Parks: Tokyo boasts several indoor theme parks, including Tokyo Disneyland and Tokyo DisneySea. These parks offer a variety of rides, shows, and attractions that cater to all ages and interests.
Shopping Centers: Tokyo is known for its vibrant shopping scene, and the city is home to numerous indoor shopping centers, such as Ginza and Tokyo Station. These centers offer a wide range of shops, from high-end boutiques to traditional Japanese stores, providing visitors with a unique shopping experience.
Entertainment Complexes: Tokyo is also home to entertainment complexes like teamLab Borderless and the Mori Digital Art Museum. These interactive art installations and immersive experiences combine technology and art to create a one-of-a-kind sensory adventure.
With these indoor attractions, visitors to Tokyo can enjoy a diverse array of entertainment and cultural experiences, regardless of the weather or season.
Travel Tips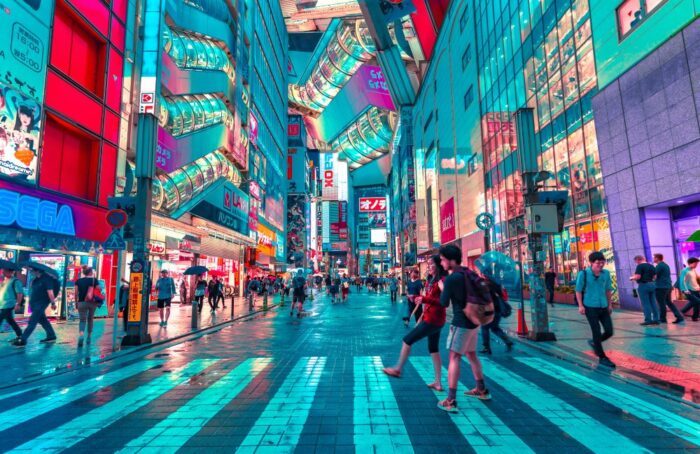 In order to enhance the overall travel experience, it is advisable to consider the following travel tips when visiting Tokyo.
Firstly, it is recommended to check the weather forecast before your trip, as Tokyo experiences four distinct seasons. Spring and autumn offer mild temperatures, while summers can be hot and humid. Winters are cool but rarely freezing.
It is also important to plan your visit around events and festivals, such as the cherry blossom season in late March to mid-April or the Sumida River Fireworks Festival in early July.
Plus, it is advisable to book accommodations in advance for peak travel times and to consider visiting in early December, January, or February for lower crowds.
Finally, it is essential to pack layered clothing to accommodate Tokyo's changing weather and to stay hydrated, especially during hot summer months.
Unique Experiences
One can enhance their travel experience in Tokyo by exploring unique cultural activities and local traditions.
Tokyo offers a stack of opportunities to immerse oneself in the rich and vibrant Japanese culture. One such activity is participating in a traditional tea ceremony, where visitors can learn about the art of preparing and serving matcha tea.
Another unique experience is attending a sumo wrestling match, a traditional Japanese sport that dates back centuries. Witnessing the power and skill of the wrestlers up close is a truly memorable experience.
For those interested in traditional arts and crafts, visiting the Asakusa district is a must. Here, one can explore the Nakamise Shopping Street, lined with shops selling traditional items such as yukatas, fans, and wooden crafts.
Tokyo offers a multitude of opportunities to engage with and appreciate its unique cultural heritage.
Frequently Asked Questions
Are there any special discounts or promotions available for Tokyo attractions during specific seasons?
Special promotions and discounts for Tokyo attractions vary throughout the year. It is recommended to check the official websites and travel agencies for the most up-to-date information on seasonal offers.
What are some lesser-known outdoor activities or attractions in Tokyo that are worth exploring?
Some lesser-known outdoor activities and attractions in Tokyo worth exploring include the Todoroki Valley for its serene atmosphere, the Hachijojima Island for its beautiful beaches and hiking trails, and the Yanaka Cemetery for its historical significance and peaceful ambiance.
How can I experience traditional Japanese culture and customs during my visit to Tokyo?
To experience traditional Japanese culture and customs in Tokyo, visit historic temples and shrines like Sensoji and Meiji Shrine. Attend tea ceremonies, participate in a traditional Japanese cooking class, or explore traditional neighborhoods like Asakusa and Yanaka.
Are there any specific safety precautions or tips for traveling during typhoon season in Tokyo?
Traveling during typhoon season in Tokyo requires taking necessary precautions. Stay informed about weather conditions, follow guidance from local authorities, and consider alternative transportation methods. Be prepared for potential transportation delays and have flexible plans in case of disruptions.
Can you recommend any unique dining experiences or local food specialties that are popular in Tokyo?
Popular dining experiences in Tokyo include sushi at Tsukiji Fish Market, ramen at Ichiran, and kaiseki (traditional multi-course meal) at Ryugin. Local food specialties include sushi, tempura, yakitori, and wagyu beef.
The Sum Up
To sum it up, understanding Tokyo's weather and seasons is essential for planning a perfect visit to this vibrant city.
Spring and autumn offer mild temperatures, but late spring is particularly enchanting with the blooming cherry blossoms.
Summers can be hot and humid, so it's important to stay hydrated and plan indoor activities.
Winters are cool and less crowded, making it an ideal time to explore Tokyo's attractions.
However, it's crucial to stay informed about the typhoon season and make flexible plans.
With its robust infrastructure and unique experiences, Tokyo guarantees a comfortable and enjoyable trip.