Gion is a district in Kyoto, Japan, that is famous for its traditional architecture, historic landmarks, and geisha culture. With its charming streets, historic temples, and traditional tea houses, Gion offers a glimpse into the past that is hard to find anywhere else in the world.
With so much to see and do, in this unique area, it can be hard to know where to start out. That's why this Gion guide is here to help.
In this guide, you will find everything you need to know about visiting Gion, Kyoto, including the best time to go, the top attractions to see, and tips for experiencing the geisha culture.
Whether you're interested in exploring the historic streets of Gion, learning about Japanese culture, or simply soaking up the atmosphere, this Gion guide has got you covered. So, sit back, relax, and get ready to discover everything you need to know about visiting Gion, Kyoto.
History of Gion
Gion is one of the most famous districts in Kyoto, Japan, known for its traditional architecture, tea houses, and geisha culture. The area has a rich history dating back to the 8th century when it was established as a temple town. Over time, Gion became a hub for entertainment and culture, attracting artists, writers, and performers.
During the Edo period, Gion was a bustling center for kabuki theater and other forms of entertainment. It was also during this time that the geisha culture began to flourish in Gion. Geishas are traditional female entertainers who are skilled in various arts, such as dancing, singing, and playing instruments. They are known for their elaborate makeup and clothing, and for their ability to entertain guests with conversation and performances.
Today, Gion is a popular tourist destination, attracting visitors from all over the world who come to experience the traditional culture and architecture of Kyoto. While the district has undergone some changes over the years, it still retains much of its historic charm and should be on your list of things to do in Kyoto without a doubt.
Gion is divided into two main areas: the southern Higashiyama area and the northern Kitayama area. The Higashiyama area is known for its traditional architecture and historic sites, while the Kitayama area is more modern and commercial.
Culture of Gion
Gion is a district located in the eastern part of Kyoto, Japan. It is known as the most famous geisha district in the city and is a popular tourist destination. The district is located near the Kamo River and is divided into two areas, Gion-Shinbashi and Gion-Kobu. Gion-Shinbashi is in the northern part of the district, while Gion-Kobu is in the southern part.
Gion is a place where you can experience traditional Japanese culture. The district is known for its preserved architecture, which includes traditional wooden buildings and narrow streets. The area is also famous for its teahouses, where geisha entertain guests with traditional music, dance, and conversation.
The culture of Gion is deeply rooted in the traditional Japanese arts. Visitors can experience various traditional Japanese arts, such as tea ceremonies, flower arrangements, and calligraphy. The district is also known for its seasonal festivals, such as the Gion Matsuri, which is held in July and is one of the most famous festivals in Japan. The festival features a parade of floats and is a celebration of the culture and history of Kyoto.
Things to Do in Gion
Gion is a historic district in Kyoto that is known for its traditional architecture, teahouses, and geisha culture. There are plenty of things to do in Gion, whether you are interested in exploring its history or experiencing its vibrant nightlife.
1. Visit Yasaka Shrine
One of the most popular attractions in Gion is Yasaka Shrine, which is located at the eastern end of Shijo-dori. This shrine is dedicated to the Shinto deity of war and is known for its colorful lanterns and festive atmosphere. Visitors can also participate in traditional Japanese rituals, such as washing their hands and mouth at the purification fountain.
2. Stroll Down Hanami Lane
Hanami Lane is a narrow street lined with traditional wooden buildings and lanterns. It is a great place to take a leisurely stroll and admire the architecture. Visitors can also stop at one of the many teahouses along the way for a cup of matcha tea and a sweet treat.
3. See a Geisha Performance
Gion is famous for its geisha culture, and visitors can experience it firsthand by attending a geisha performance. The Gion Corner theater offers daily shows that showcase traditional Japanese arts, such as flower arrangement and tea ceremony, as well as a geisha dance performance.
4. Explore Kenninji Temple
Kenninji Temple is a Zen temple that was founded in 1202. It is known for its beautiful gardens, which feature a pond, a waterfall, and a rock garden. Visitors can also admire the temple's impressive architecture, which includes a large gate and a main hall with a thatched roof.
5. Shop for Souvenirs
Gion is a great place to shop for souvenirs, with many stores selling traditional Japanese goods such as tea sets, fans, and kimono. Visitors can also find unique items such as handmade pottery and artisanal sweets.
Gion's Famous Festivals
Gion is known for its vibrant festivals that take place throughout the year. Here are some of the most famous festivals that you shouldn't miss:
Gion Matsuri
The Gion Matsuri is one of the most famous festivals in Japan and takes place every July. It originated in the 9th century as a purification ritual to appease the gods during a plague epidemic. Today, the festival is a celebration of Kyoto's culture and history, and it attracts millions of visitors from all over the world.
The festival is famous for its colorful floats, called yamaboko, that are paraded through the streets of Kyoto. The floats are decorated with intricate tapestries and are pulled by teams of men dressed in traditional clothing. The festival also features traditional music, dance performances, and food stalls.
Miyako Odori
The Miyako Odori is a dance performance that takes place in April at the Gion Kobu Kaburenjo Theater. The performance features geiko and maiko (apprentice geiko) dancers and showcases traditional Japanese dance and music.
The performance is held in a beautiful theater that is decorated with cherry blossoms, and it is a great way to experience Kyoto's traditional culture. The Miyako Odori is one of the most popular events in Kyoto during the spring season.
Jidai Matsuri
The Jidai Matsuri is a historical parade that takes place in October and celebrates Kyoto's rich history. The parade features over 2,000 participants dressed in historical costumes, and it starts at the Imperial Palace and ends at the Heian Shrine.
The parade represents different periods of Kyoto's history, and it is a great way to learn about the city's past. The Jidai Matsuri is one of the three biggest festivals in Kyoto and is a must-see event for history buffs.
Where to Stay in Gion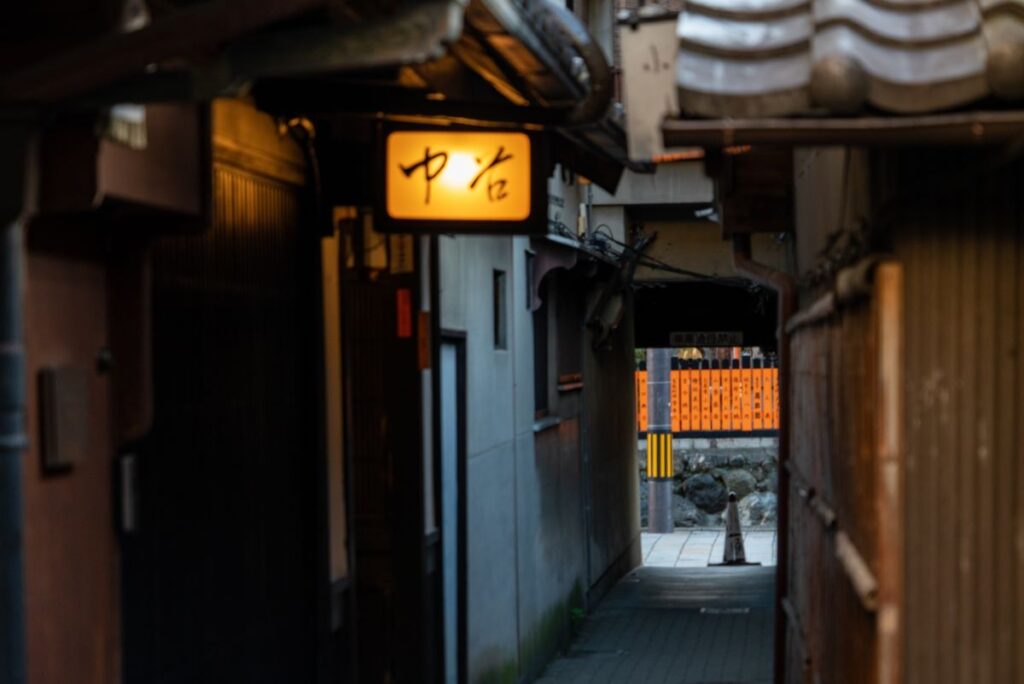 Gion is one of the most popular tourist destinations in Kyoto, so it's no surprise that there are plenty of accommodation options available. Whether you're looking for a luxury hotel or a budget-friendly hostel, Gion has something to offer.
One of the best options for those looking for a traditional Japanese experience is to stay in a ryokan, a type of Japanese inn. There are several ryokans located in Gion, including the Gion Hatanaka, which offers traditional Japanese-style rooms and a hot spring bath.
For those looking for a more modern hotel experience, there are several options available as well. The Hyatt Regency Kyoto is a popular choice for something posh, offering spacious rooms and a range of amenities, including a fitness center and an indoor pool.
If you're on a budget, there are several hostels and guesthouses located in Gion. The Hostel Kyoto Gion is a popular choice, offering dormitory-style rooms and private rooms at affordable prices.
It's important to note that Gion can be a busy and crowded area, so be sure to book your accommodation in advance to ensure availability. Additionally, some accommodations may have strict rules regarding noise and behavior, so be sure to check the rules before booking.
Getting Around Gion
Gion is a compact area that can be easily explored on foot. However, visitors can also take advantage of the following transportation options:
Buses: Kyoto City Bus #206 and #100 run through Gion and stop at many of the district's major attractions. Visitors can purchase a one-day bus pass for unlimited rides.
Taxis: Taxis are readily available in Gion, and are a convenient option for those who prefer not to walk or take public transportation. However, they can be expensive, especially during peak tourist season.
Bicycle rentals: Visitors can rent bicycles from various rental shops in Kyoto and explore Gion at their own pace.
Note that Gion's narrow streets can become congested with foot traffic, especially during peak tourist season. Visitors should be prepared to walk slowly and be mindful of others while exploring the district.
Additionally, visitors should be aware that some areas of Gion are off-limits to vehicles, including taxis and buses. These areas are clearly marked with signs and visitors should take care to respect these restrictions.
Overall, visitors to Gion have a variety of transportation options available to them, whether they prefer to walk, take public transportation, or rent a bicycle. By being mindful of others and respecting local restrictions, visitors can explore Gion with ease and enjoy all that this historic district has to offer.
Gion's Cuisine and Dining Options
Gion offers a wide range of dining options, from traditional Japanese cuisine to international flavors. Visitors can find everything from small neighborhood shops to fine-dining spots lining the main streets.
One of the most popular dishes in Gion is Kaiseki, a traditional multi-course Japanese meal that showcases the freshest seasonal ingredients. Many restaurants in Gion offer Kaiseki, including the famous Gion Karyo, which has been serving traditional Kyoto-style Kaiseki for over 150 years.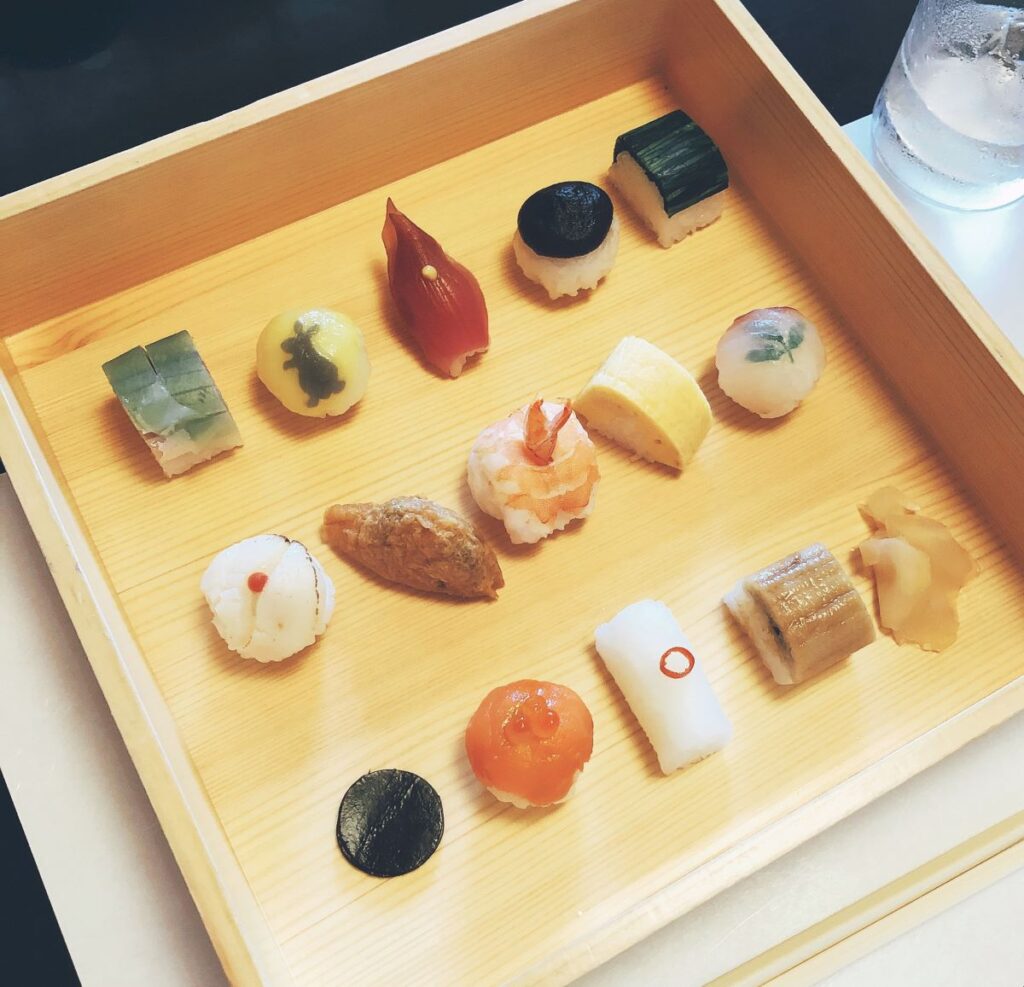 For those looking for a more casual dining experience, Gion has many street food stalls and small shops selling local delicacies. One must-try dish is the Yatsuhashi, a sweet treat made of glutinous rice flour and filled with various flavors such as cinnamon, green tea, and strawberry.
For those looking for international flavors, Gion has many options as well. Visitors can find Italian, French, and other international cuisines in the area. One recommended restaurant is La Bisboccia, an Italian restaurant that offers a cozy atmosphere and delicious pizza and pasta dishes.
Shopping in Gion
Gion is known for its traditional shops selling all kinds of Kyoto souvenirs, such as tea, pottery, and sweets. One of the most popular shopping streets in Gion is Shijo Dori, which is dedicated to the world of geisha. Here, visitors can find shops selling traditional Japanese clothing, accessories, and cosmetics.
Another popular shopping destination in Gion is Hanamikoji Dori, a street lined with traditional machiya (townhouses) that have been converted into shops, restaurants, and teahouses. Visitors can find a variety of souvenirs here, including Japanese-style sandals, fans, and paper lanterns.
For those interested in antiques, Gion is home to several antique shops that specialize in Japanese art and artifacts. One such shop is the Kiyomizu Sannenzaka Museum, which features a collection of antique ceramics, lacquerware, and textiles.
Note that many shops in Gion close early, around 6pm, so visitors should plan their shopping accordingly. Additionally, some shops may not allow photography or may have strict rules about handling merchandise, so visitors should be respectful and follow any posted guidelines.
Tips for Visiting Gion
Visiting Gion can be an unforgettable experience, but it's important to be prepared before you go. Here are a few tips to help make your visit to Gion enjoyable:
Plan your visit for the evening when the streets are lit up with lanterns and the geiko and maiko are more likely to be out and about.
Be respectful of the geiko and maiko. Do not touch them or take their pictures without permission. Taking pictures of them without permission is considered rude and intrusive.
Be prepared to walk a lot. Gion is a walking district, so it's important to wear comfortable shoes and be prepared for a lot of walking.
Try the local cuisine. Gion has many restaurants and food stalls that offer traditional Japanese cuisine, including sushi, tempura, and yakitori.
Note that Gion is a popular tourist destination, so it can get crowded, especially during peak tourist season. Be patient and respectful of other visitors, and be prepared for crowds.
Overall, visiting Gion can be a wonderful experience, but it's important to be respectful of the local customs and traditions, and to be prepared for the crowds and walking required to fully experience the district.