Nagasaki, a beautiful city located on Kyushu Island in Japan, is well worth the trip west. A must-visit attraction is the Peace Park and Atomic Bomb Museum which depicts events from World War II.
The Glover Garden provides breathtaking views of Nagasaki harbor and well-maintained historical western-style homes dating back over 150 years old can be explored effortlessly throughout the gardens and nearby sites like Oura Catholic Church or Chinatown on foot.
For foodies, try out Champon noodle soup which originated here. Don't forget about taking one of the world's longest cable cars up Mount Inasa at night too – it's truly mesmerizing.
Key Points When Visiting Nagasaki
Visit the Nagasaki Peace Park and Atomic Bomb Museum to learn about the city's tragic history.
Take a stroll through Glover Garden, an impressive collection of historic Western-style homes.
Enjoy panoramic views from Mount Inasa, accessible by cable car or stairs.
Explore Dejima Island for a glimpse into Japan's past as one of the very few foreign ports in the country during its isolationist period.
Discover hidden gems in Chinatown (Shinchi) with traditional food stores and shops selling souvenirs including Chinese lanterns & tea sets
Wander around Suwa Shrine where several festivals are held to mark cultural events over 1800 years old.
Ride on streetcars which have been running quaintly across this historical Japanese town since 1915
Explore Huis Ten Bosch theme park that replicates an authentic Dutch atmosphere
Try some Chanpon noodles – As much local cuisine is influenced by both China and Korea
Relax in Shirakumo Hot Springs after spending thrilling days exploring attractions such as Sasebo Bakumatsu Theme Park
Is Nagasaki Worth Visiting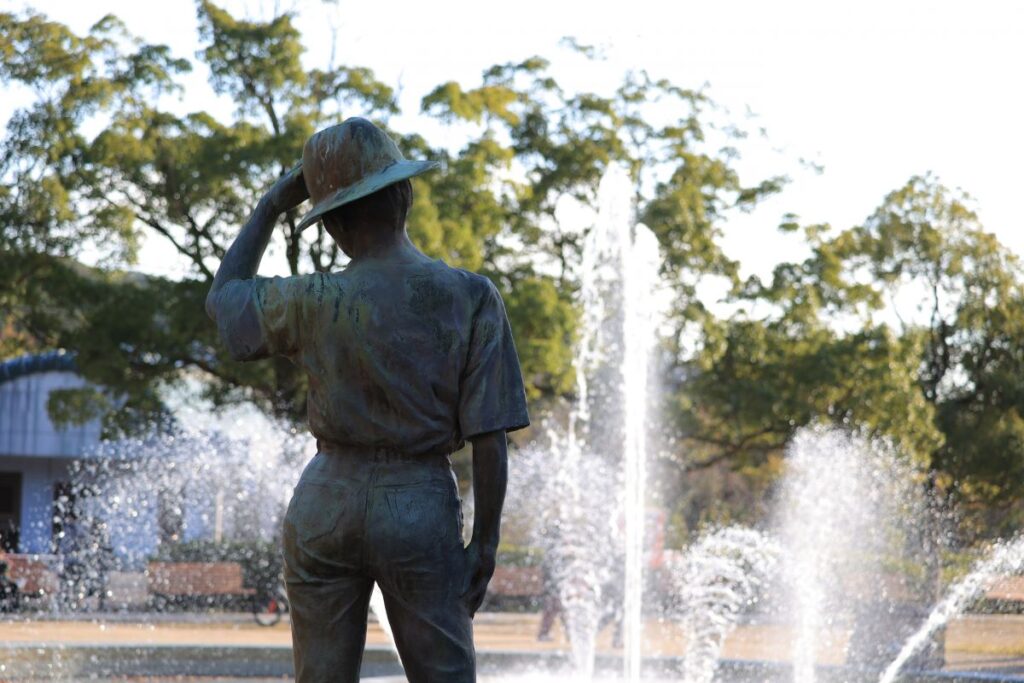 Nagasaki is a city that boasts a rich history and cultural heritage. The bombing of Nagasaki during World War II left deep scars on the city, but it has since risen from its ashes to become one of Japan's most vibrant destinations.
Visitors can explore historical sites such as the Peace Park and Atomic Bomb Museum or indulge in local cuisine like champon noodles or castella cake.
Its stunning natural beauty includes Mount Inasa offering panoramic views of the coast at night, while Glover Garden showcases Western-style architecture surrounded by stunning gardens making Nagasaki worth visiting for all kinds of travelers.
Nagasaki Peace Park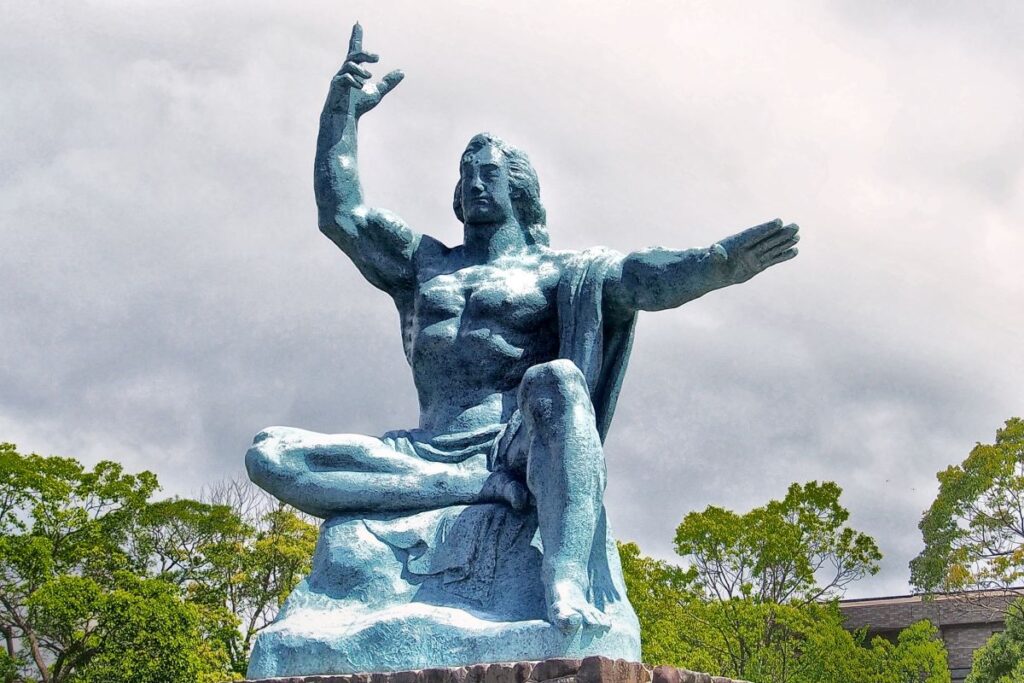 Nestled in the heart of Nagasaki, Japan lies an area that serves as a solemn reminder of one of humanity's most unfortunate moments. The Nagasaki Peace Park stands tall with its memorial statues and peace monuments dedicated to those who lost their lives during the atomic bombing on August 9th, 1945.
Visitors can walk along serene gardens while reading about history and paying homage to victims such as Sadako Sasaki – whose statue carries origami cranes representing peace for future generations. It is a place where people come together from all walks of life and celebrate hope for world harmony amidst tragedy.
Glover Garden
Glover Garden in Nagasaki is a great destination for families on their Japan trip. Located on the hillside overlooking the city, Glover Garden offers stunning views of Nagasaki's harbor and skyline.
The garden features several restored Western-style houses that were once residences for foreign traders and diplomats during the late 19th century. Kids will enjoy exploring these historic homes while learning about how foreigners lived in Japan at that time period.
Additionally, there are lush gardens to stroll through with plenty of nooks and crannies to discover along the way – it's like walking into a different world.
Overall, Glover Garden offers an enjoyable educational experience combined with breathtaking scenery making it perfect for family travel enthusiasts visiting Nagasaki.
Oura Catholic Church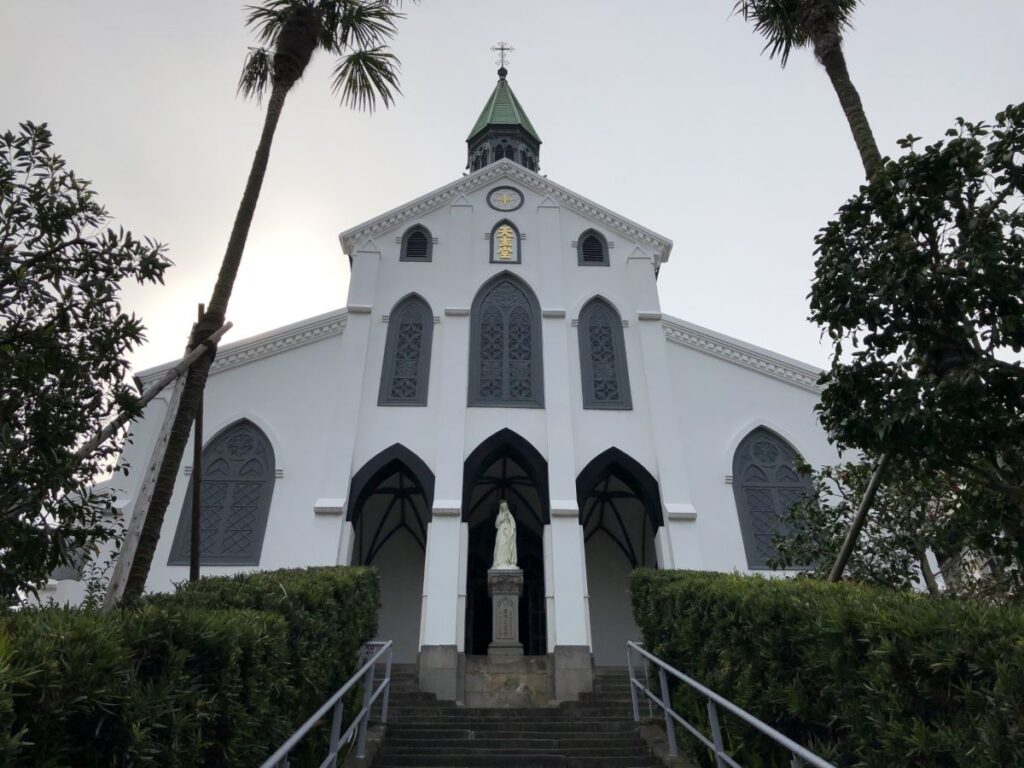 Nestled in the heart of Oura, Japan is the striking Oura Catholic Church. Built in 1864 by French priests, it was one of three churches that served as a gateway for foreign missionaries to spread Christianity across Japan.
The church's simple yet elegant exterior features white stucco walls and red brickwork while its interior boasts beautiful stained glass windows and intricate wood carvings.
You can even attend mass or simply take in the stunning beauty of this historic landmark with its peaceful surroundings making it an ideal place for reflection and contemplation.
Dejima
Dejima was a man-made island in Nagasaki that served as Japan's only connection to the outside world during its period of seclusion from 1641-1853.
The Dutch were the only ones permitted to trade with Japanese merchants on this artificial landmass, which provided them with accommodation and storage space for their goods. Over time, Dejima became a melting pot of cultures where the East met the West, leading to an unprecedented exchange of knowledge and ideas between two worlds previously unknown to each other.
Nowadays visitors can explore this iconic site at Dejima Museum while learning about Japan's history.
Mount Inasa
Mount Inasa is a popular attraction in Nagasaki, Japan that offers breathtaking views of the city below. Visitors can take a cable car up to the summit or hike one of several trails leading to it. At night, Mount Inasa becomes even more magical with illuminated panoramas and stargazing opportunities. Check out the observatory deck for an unforgettable view.
Meganebashi Bridge
Meganebashi Bridge is a magnificent and historic bridge situated in Nagasaki, Japan. Known for its unique design resembling glasses, it has become an iconic symbol of the city. Its impressive stone arches make it an engineering marvel that was built over 150 years ago during the Edo period. Visitors can take leisurely strolls across this picturesque landmark while enjoying beautiful views of the surrounding mountainside and ocean below. Meganebashi Bridge offers a glimpse into Japanese history and culture as well as provideing great photo opportunities to treasure forever.
Nagasaki Atomic Bomb Museum
The Nagasaki Atomic Bomb Museum is a must-visit for those interested in history and world peace. The museum highlights the devastating effects of the atomic bomb on both people and infrastructure, featuring photographs, artifacts, and stories from survivors.
Learn about how Nagasaki has rebuilt itself since 1945 while also reflecting on current global tensions around nuclear weapons. It's an emotional experience that leaves you with a newfound respect for human resilience in times of immense tragedy – an essential stop when visiting this beautiful city known not just for its dark past but as a symbol of hope towards lasting peace worldwide.
Nagasaki Suwa Shrine
Nestled amidst the beautiful Suwa mountains, Nagasaki Suwa Shrine is a serene retreat for travelers seeking an escape from city life. This Shinto shrine pays homage to Emperor Ojin and his mother, Empress Jingu. The tranquil atmosphere of the temple makes it a great place to meditate or simply take in its beauty while enjoying some fresh air. One can also explore its well-manicured gardens featuring cherry blossom trees, azaleas and other Japanese flora along with several mesmerizing ponds that make this spot picture-perfect.
Nagasaki Museum of History and Culture
The Nagasaki Museum of History and Culture is a must-visit attraction in the city. This museum offers an insightful look into the rich history, culture, and people of Nagasaki over centuries. Visitors can explore various exhibits showcasing life during different periods such as Edo period, Westernization era after Japan's opening to the world until now. The highlight exhibit showcases how this city was affected by atomic bombing on August 9th 1945 which has become famous around managing historical artifacts related events from that tragic day help visitors comprehend its devastation impact too well-known globally for everyone who wants to learn about it without forgetting their past
Nagasaki Chinatown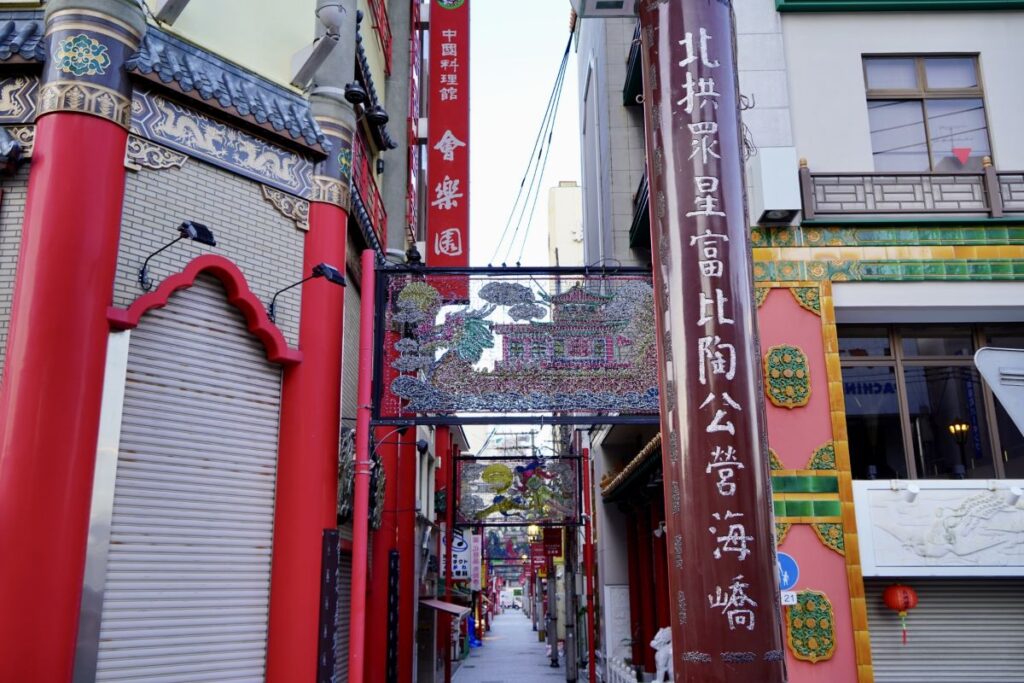 Nagasaki Chinatown is a delightful fusion of Chinese culture and Japanese hospitality. This vibrant neighborhood boasts narrow streets lined with colorful lanterns, delicious street food stalls serving up classic dishes like gyoza, ramen noodles and Peking duck rolls, while friendly vendors sell traditional souvenirs such as calligraphy brushes or jade jewelry.
Immerse yourself in the charming atmosphere by strolling through its bustling alleys filled with exotic aromas and sights before stopping at one of the many cafes for a relaxing cup of tea amidst this cultural melting pot.
Nagasaki Prefectural Art Museum
The Nagasaki Prefectural Art Museum is a must-visit site for art lovers who want to immerse themselves in the region's culture. The museum showcases an impressive collection of artwork that spans from contemporary pieces by local artists to ancient Asian masterpieces, including ceramics, sculptures, and paintings. It also features temporary exhibitions throughout the year that bring even more diversity and new perspectives on art forms. Visitors can spend hours admiring the stunning works while taking in magnificent views of scenic natural surroundings outside through floor-to-ceiling windows which create a wonderful atmosphere inside.
Nagasaki National Peace Memorial Hall for the Atomic Bomb Victims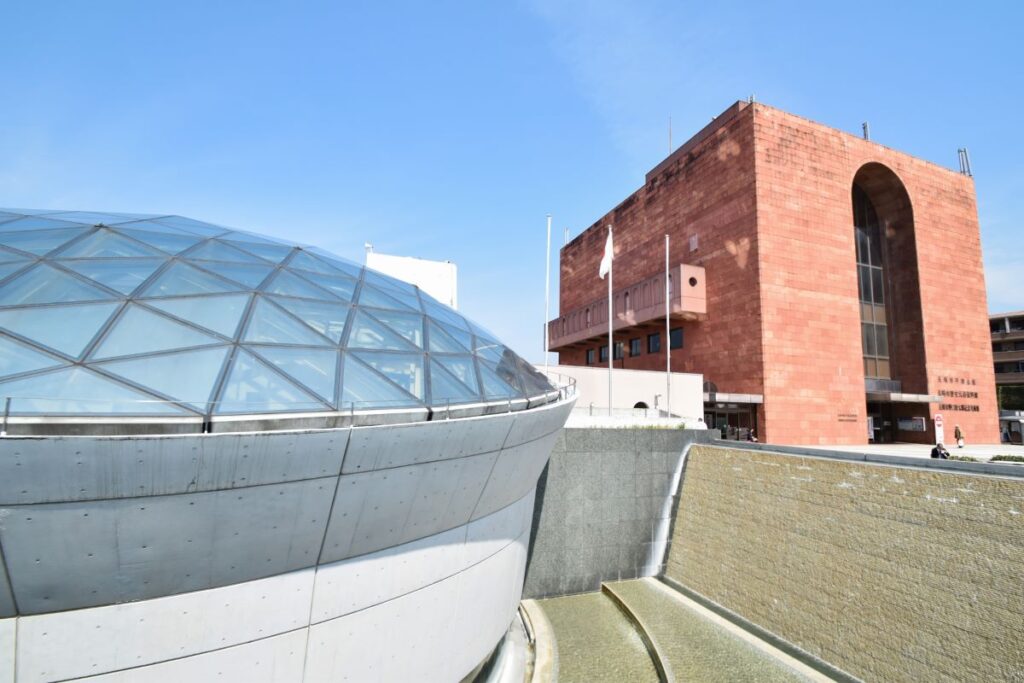 The Nagasaki National Peace Memorial Hall for the Atomic Bomb Victims is a powerful reminder of the horrors caused by nuclear weapons. The hall features exhibitions that display personal stories, photos, and artifacts associated with those who lost their lives or were affected in some way during World War II.
Visitors can also watch videos documenting the aftermath of this tragic event while exploring different exhibits such as "Surviving Memories" and "Radiation Sickness." This memorial serves as an important educational tool for peace not only between Japanese people but all nations around the world.
Nakashima River Promenade
The Nakashima River Promenade is a hidden gem located in Nagasaki, Japan. This peaceful walkway follows the meandering river through lush greenery and provides breathtaking views of the city's skyline.
You can even rent bikes a kayak to explore further upstream, but walking at a leisurely pace allows for optimal relaxation and appreciation of nature. Various sculptures dotting the path add an artistic touch to this already beautiful experience. Overall, it's an ideal spot for those seeking tranquility amidst urban bustle while experiencing some natural beauty that Japan has on offer.
Nagasaki Lantern Festival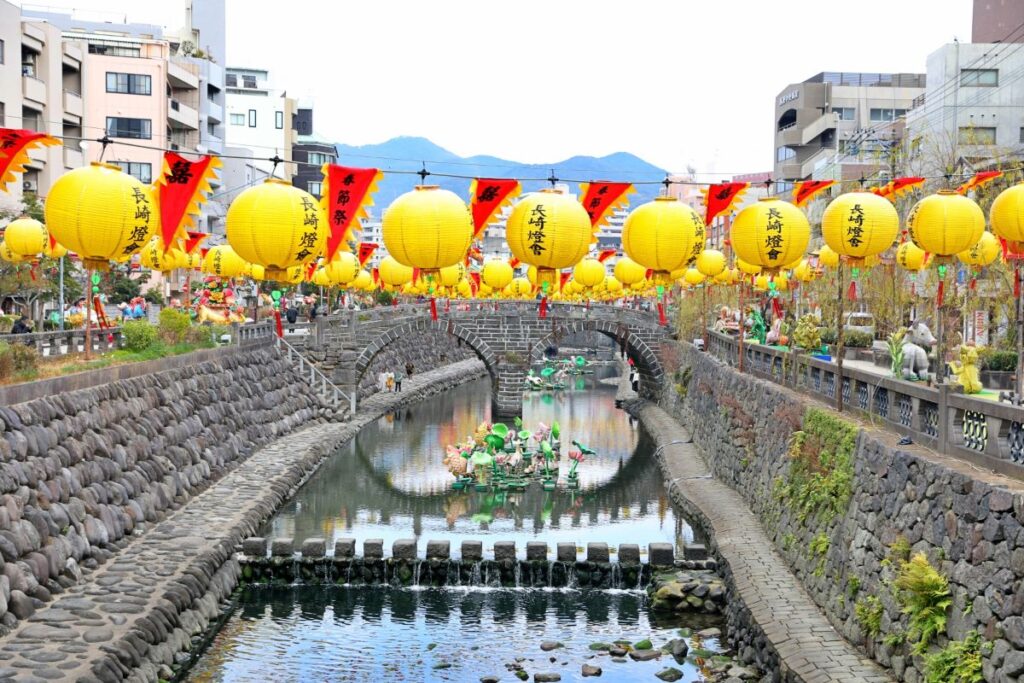 The Nagasaki Lantern Festival is a stunning celebration of Chinese culture and tradition. Each year, thousands gather to admire the beautiful lanterns that illuminate the city streets in brilliant colors and intricate designs.
The festival features live performances, authentic cuisine, and breathtaking displays from China's top artisans. Visitors can also participate in traditional activities like calligraphy writing or trying on Hanfu costumes for photos.
If you're looking for an unforgettable cultural experience with your family, be sure not to miss this magical event.
Inasayama Park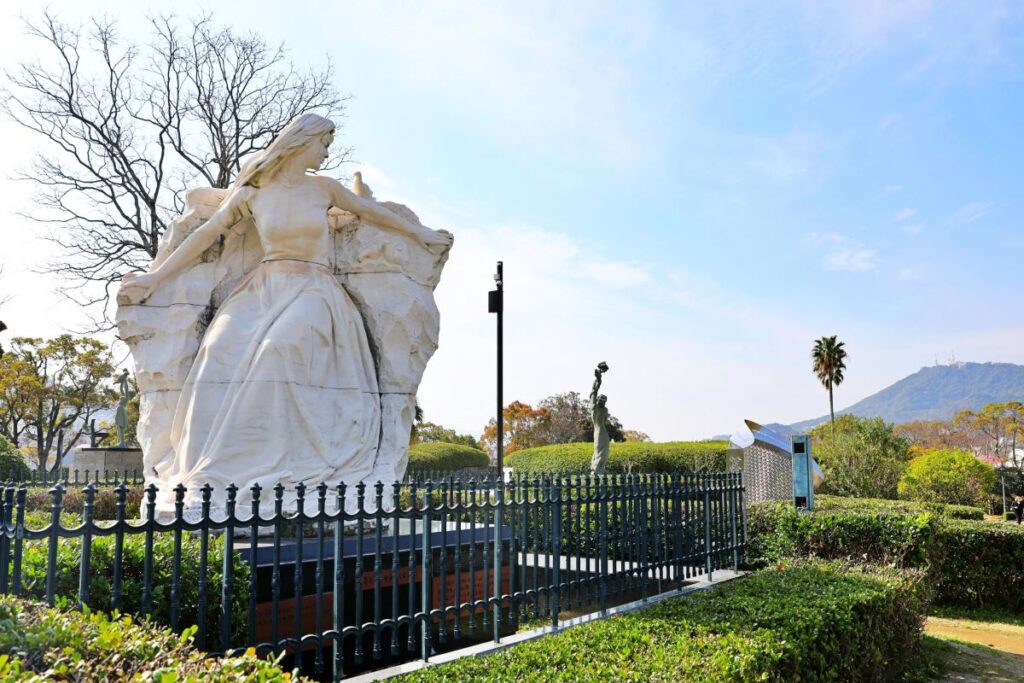 Inasayama Park is a stunning natural wonder in the heart of Nagasaki, Japan. With its vast green spaces and breathtaking views of the city below, this park offers something for everyone. Take a leisurely stroll through the gardens or hike up to Inasayama summit for panoramic vistas that will leave you breathless. Kids will love exploring the playgrounds and interacting with local wildlife such as monkeys and birds.
No matter how long you stay at Inasayama Park, one thing is certain: it's sure to be an unforgettable experience.
Nagasaki Spectacles Bridge
Nagasaki's Spectacles Bridge is a must-visit spot that offers breathtaking views of the city. The beautiful bridge looks like a pair of spectacles and is named so because it frames Mount Inasa perfectly, resembling eyeglasses. From atop the bridge, visitors can enjoy panoramic views of Nagasaki Harbor and its surroundings while taking in fresh air from sea breezes passing underneath on both sides. Additionally, at night time, this popular landmark lights up creating an even more stunning sight to behold. Just remember to take your camera with you for lasting memories.
Kofukuji Temple
Kofukuji Temple is a significant landmark in Nara, Japan that boasts of ancient Buddhist tradition and gorgeous architecture. A must-visit spot for anyone traveling to the country, this temple has clocked over 1,300 years since its inception. Visitors can explore various pagodas and halls filled with stunning religious relics while learning about Kofukuji's illustrious history through guided tours or self-exploration. Don't forget to take a stroll around the beautiful sprawling Japanese garden on display here – it's sure to leave you feeling peaceful and serene amidst all the bustling tourist activity happening around you.
Nagasaki Penguin Aquarium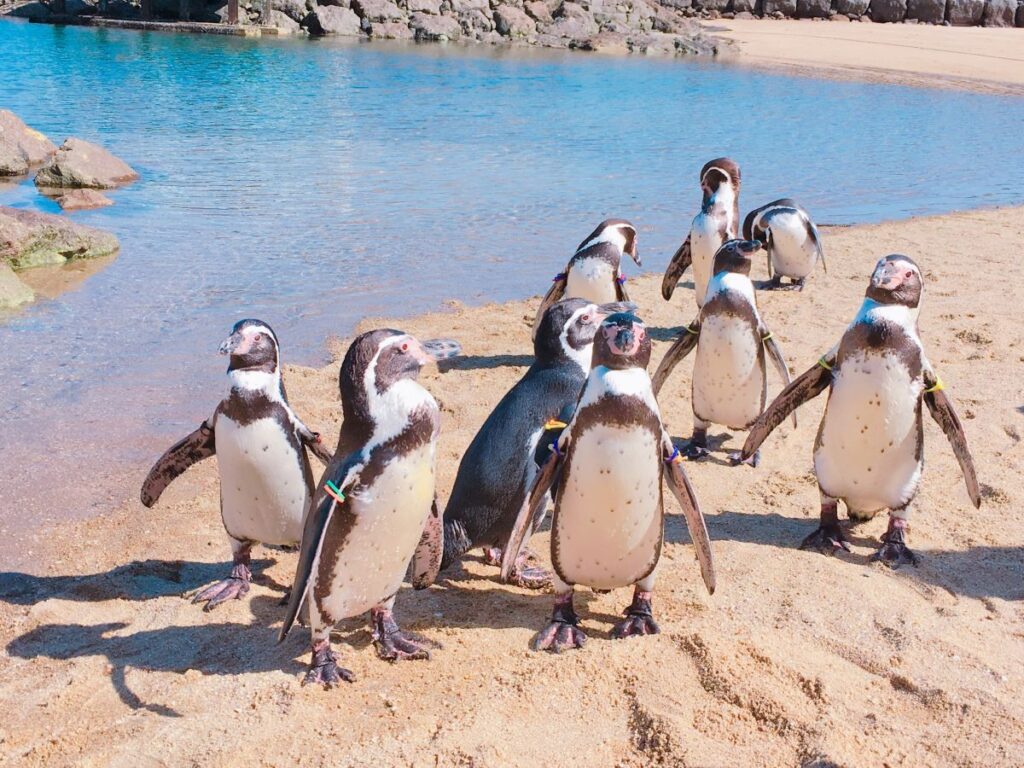 Nagasaki Penguin Aquarium is a must-visit when traveling to Japan with kids. Located in the city's scenic waterfront park, this aquarium boasts an impressive collection of penguins from around the world – including king and gentoo penguins.
The interactive exhibits provide plenty of opportunities for children to learn about these fascinating creatures while having fun at the same time. From watching live feeding shows to getting up close and personal during special touch pools, there's something here for everyone. Be sure not to miss out on one of Nagasaki's most beloved attractions.
Nagasaki Ropeway
Nagasaki Ropeway is a thrilling way to experience Nagasaki's stunning scenery. The ride takes visitors on a 10-minute journey in an enclosed gondola, soaring high above the city and providing panoramic views of its harbor, mountainsides, and iconic landmarks such as Mount Inasa Observatory.
At nightfall, the twinkling lights from below create an unforgettable scene that can be enjoyed through fully-glassed windows. Along with sprawling vistas over sea and land alike, you also get access to souvenir shops at both stations where one can buy gifts unique to Japan or even Nagasaki itself. Be sure not to miss out on this majestic marvel when visiting Japan's historic city of Nagasaki.
What To eat In Nagasaki?
Nagasaki's cuisine is heavily influenced by its unique history and location. Dishes like champon, a hearty noodle soup with seafood and vegetables, reflect the city's Western-style Chinatown culture while sasebo burger pays homage to Nagasaki's US Navy roots.
Other must-try specialties include Castella cake, a Portuguese dessert introduced during their 16th-century visit; kakuni-manju steamed buns filled with braised pork belly; and shippoku ryori multicourse meals that blend Japanese, Chinese, and Dutch flavors together. If you're feeling adventurous try raw horse meat or fugu (blowfish) dishes for an unforgettable culinary experience.
History Of Nagasaki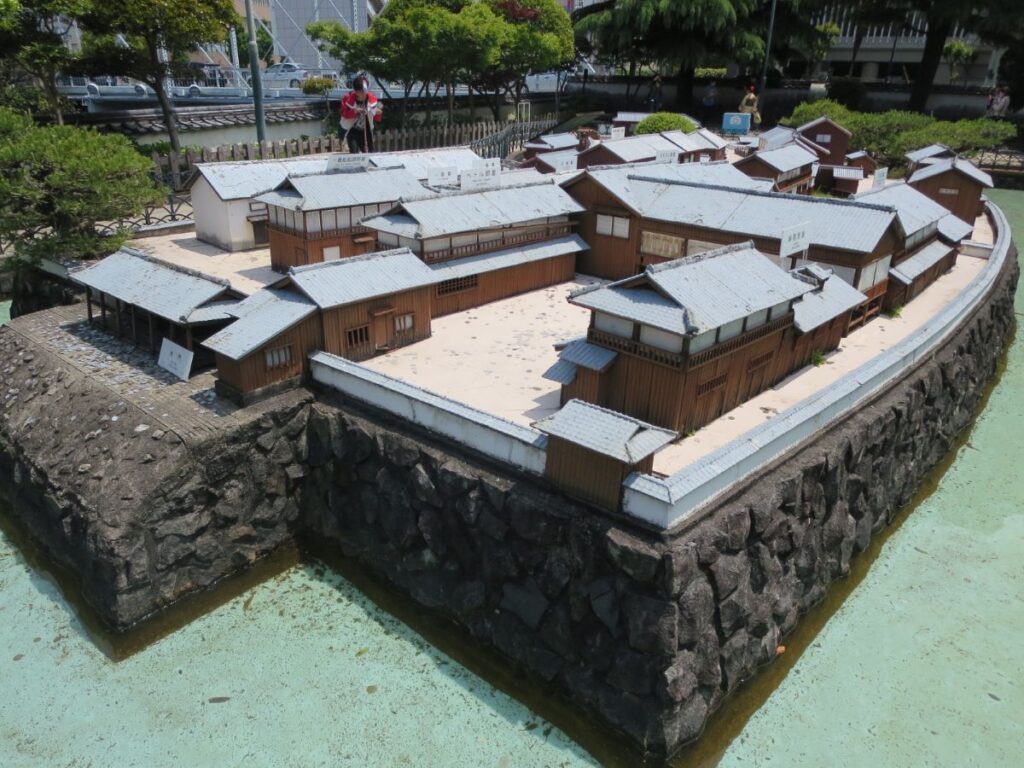 Nagasaki is a historic city located in the southwestern region of Japan. The city has played an essential role in Japanese history, serving as one of its primary ports for trade with other countries during the Edo period. However, Nagasaki's most significant historical event was on August 9th, 1945 when it became the second target to be hit by an atomic bomb at Hiroshima's end World War II.
The destruction unleashed devastating consequences that still resonate today but have also challenged people to come together and work towards peace globally by commemorating this tragedy regularly.
Today visitors can explore various cultural and historical landmarks such as Oura Catholic Church which marks Christianity's introduction into Japan or Dejima Dutch Trading Post – putting you back several centuries ago.
How to travel to Nagasaki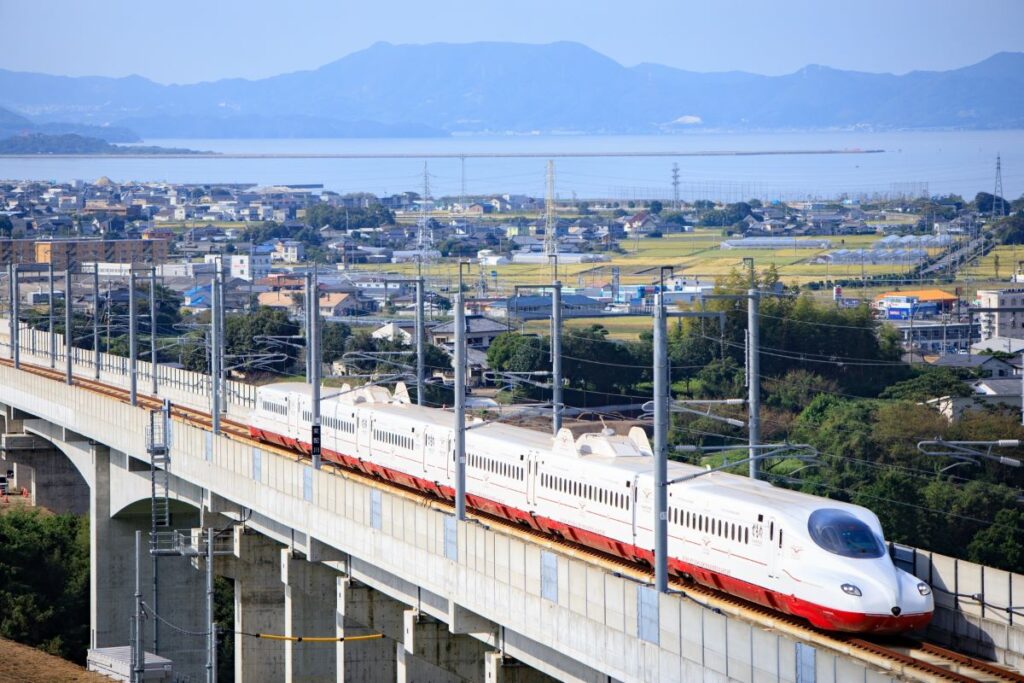 If you're planning a trip to this beautiful Japanese destination, the best way to get there is by air or train from Tokyo, Kyoto, or Osaka.
You can also consider taking an overnight bus if budget constraints are in place.
Once in Nagasaki, getting around on foot will be easy as most landmarks of interest are located within walking distance from each other. Public transportation options like buses and trams are available too for longer distances.
The Sum Up
Nagasaki is a fascinating city that offers visitors the chance to learn about Japan's unique history and culture.
From exploring historical landmarks like the Atomic Bomb Museum and Peace Park, to enjoying delicious local cuisine at Nagasaki Chinatown, there are plenty of things for both solo travelers and families with kids to do in this charming port town.
Taking a stroll through Glover Garden or visiting Dejima Island offers an opportunity for relaxation amidst beautiful surroundings while getting immersed in cultural significance.
All these factors make it clear why Nagasaki should be on everyone's itinerary when traveling around Japan."