The Tokaido Shinkansen is a high-speed railway line in Japan that connects Tokyo and Shin-Osaka. It is the first Shinkansen line and is also the busiest and most popular one.
The line spans a distance of 515.4 km and takes around 2 hours and 30 minutes to travel from Tokyo to Shin-Osaka.
The Tokaido Shinkansen was first introduced in 1964, and since then, it has become an integral part of Japan's transportation system.
The line has three types of trains: Nozomi, Hikari, and Kodama with the Nozomi being the fastest train, while the Kodama is the slowest.
Thanks to its speed and efficiency, the Tokaido Shinkansen has become a popular mode of transportation for both locals and tourists and has greatly contributed to the growth of Japan's economy by connecting major cities and facilitating faster and more convenient travel.
History Of The Tokkaido Shinkansen
The Tokaido Shinkansen, also known as the bullet train, is a high-speed railway line in Japan that connects Tokyo and Shin-Osaka. It was the world's first high-speed railway line when it opened in 1964, just in time for the Tokyo Olympics.
The idea for the Shinkansen was proposed in the 1930s, but it was put on hold due to World War II. After the war, the Japanese government decided to invest in the development of a high-speed railway system to help rebuild the country's infrastructure and economy.
The first section of the Shinkansen, between Tokyo and Shin-Osaka, was completed in 1964, and the line was an immediate success.
The Shinkansen was a technological marvel when it was first introduced. It was the first high-speed train to use dedicated tracks, which allowed it to reach speeds of up to 210 km/h.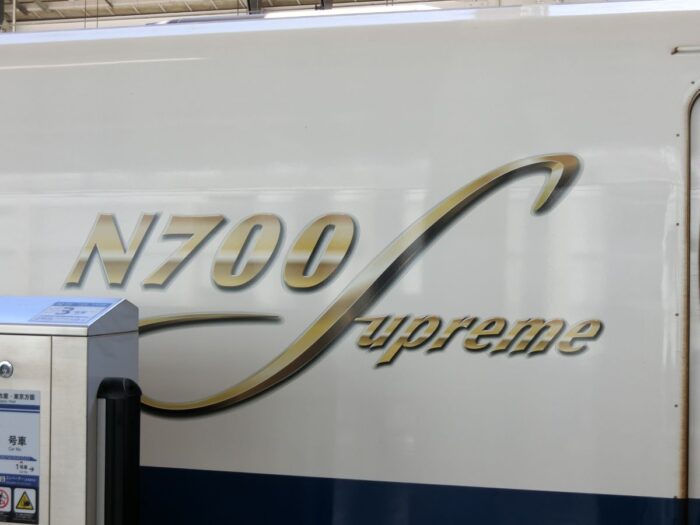 The train also featured a streamlined design and advanced safety features, such as automatic train control and a fail-safe braking system.
The success of the Shinkansen led to the development of other high-speed rail lines in Japan, including the Sanyo Shinkansen, which connects Osaka to Fukuoka, and the Tohoku Shinkansen, which connects Tokyo to Aomori. Today, the Shinkansen is an essential part of Japan's transportation infrastructure and is used by millions of people every year.
Route and Stations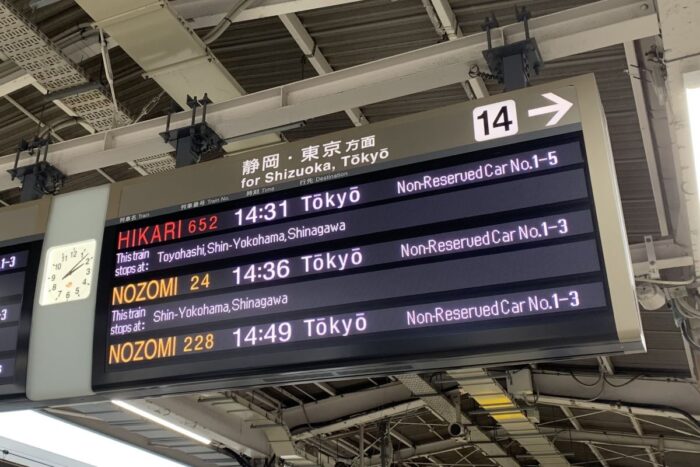 The Tokaido Shinkansen is a high-speed rail line that connects Tokyo and Osaka, two of Japan's largest cities. The line spans 515 kilometers and has 17 stations. The journey from Tokyo to Osaka takes approximately 2 hours and 30 minutes, making it a popular mode of transportation for both locals and tourists.
The line runs along the eastern coast of Honshu, Japan's largest island. It passes through several major cities, including Yokohama, Nagoya, and Kyoto. The line also crosses several rivers, including the Tone, Fuji, and Kiso rivers.
The Tokaido Shinkansen has three types of trains: the Nozomi, Hikari, and Kodama. The Nozomi is the fastest and makes the fewest stops, while the Kodama is the slowest and stops at every station along the line. The Hikari is a middle-ground option, stopping at some but not all stations.
| Station Name | City | Nozomi Stops | Hikari Stops | Kodama Stops |
| --- | --- | --- | --- | --- |
| Tokyo | Tokyo | ✓ | ✓ | ✓ |
| Shinagawa | Tokyo | ✓ | ✓ | ✓ |
| Shin-Yokohama | Yokohama | ✓ | ✓ | ✓ |
| Nagoya | Nagoya | ✓ | ✓ | ✓ |
| Kyoto | Kyoto | ✓ | ✓ | ✓ |
| Shin-Osaka | Osaka | ✓ | ✓ | ✓ |
Passengers can use the Japan Rail Pass to ride the Tokaido Shinkansen. The pass allows for unlimited travel on JR trains, including the Nozomi, Hikari, and Kodama trains. However, the pass cannot be used for certain reserved seats on the Nozomi and Mizuho trains.
Tokaido Shinkansen is a convenient and efficient way to travel between Tokyo and Osaka. With its fast and frequent service, passengers can easily explore the many cities and sights along the way.
Train Features
The Tokaido Shinkansen is a high-speed railway line in Japan that connects Tokyo and Osaka. It is known for its speed, comfort, and safety. Here are some of the train features:
Two Classes: All Tokaido Shinkansen trains feature two classes. Green Cars (First Class) offer 2+2 configured seating in all reserved carriages. Ordinary Car features 2+3 configured seating.
Comfortable Seats: The N700 series offers synchronized comfort seats with a reclining feature. This makes time spent in the train more relaxing.
Onboard Facilities: The Tokaido Shinkansen trains have various onboard facilities, including toilets, vending machines, and smoking areas.
Wi-Fi: Some trains offer free Wi-Fi services, allowing passengers to stay connected during their journey.
Luggage Space: The trains have ample space for luggage, with overhead racks and space between seats for larger items.
The Tokaido Shinkansen trains are known for their world-class safety, reliability, and punctuality. Every year, around 130,000 trains run on the Tōkaidō Shinkansen high-speed train line linking Tokyo and Osaka, with an average delay of only 36 seconds.
Travel Experience
Traveling on the Tokaido Shinkansen is an unforgettable experience that offers comfort, convenience, and speed. Here are some things to keep in mind when planning your trip:
Note: The Japan Rail Pass gives passengers unlimited access to all Shinkansen bullet trains except the Nozomi and Mizuho Shinkansen, which run on the Tokaido, Sanyo, and Kyushu Shinkansen lines.
Seating Options
The Tokaido Shinkansen trains offer several seating options to suit your preferences and budget. The most common options are:
Reserved seat: A comfortable seat with a reserved number and a tray table.
Green car: A first-class option that offers more space and comfort, with a dedicated attendant and complimentary snacks and drinks.
Unreserved seat: A cheaper option that allows you to board any non-reserved car, but seats are not guaranteed.
It is recommended to reserve your seat in advance, especially during peak travel seasons.
Onboard Amenities
The bullet trains are equipped with several amenities to make your journey more comfortable:
Restrooms: Clean and spacious restrooms are available in each car.
Vending machines: Snacks, drinks, and souvenirs can be purchased from vending machines located in each car.
Wi-Fi: Free Wi-Fi is available onboard, allowing you to stay connected during your journey.
Luggage storage: Large suitcases can be stored in the overhead compartments or in the designated luggage areas at the end of each car.
Etiquette Tips
When traveling on the Tokaido Shinkansen, it is important to observe the following etiquette tips:
Arrive early: Arrive at the station at least 15 minutes before departure to allow enough time for ticket purchase and boarding.
Be quiet: Keep noise to a minimum and avoid talking on the phone or playing music without headphones.
Stay in your seat: Avoid walking around the car unnecessarily, especially during peak travel times.
Dispose of trash properly: Use the designated trash bins located throughout the car.
By following these tips, you can ensure a pleasant and respectful journey for yourself and your fellow passengers.
Future Plans
The Tokaido Shinkansen has been a major success since its opening in 1964, and it continues to expand and improve. Here are some of the future plans for the Tokaido Shinkansen:
Introduction of new N700S trains: The N700S is the latest model of bullet trains, and it boasts a number of improvements over previous models. These trains began operating on the Tokaido Shinkansen line in 2020, and more are expected to be introduced in the coming years.
Expansion to Osaka: The Tokaido Shinkansen currently terminates in Shin-Osaka, but there are plans to extend the line to Osaka Station. This will reduce travel times between Tokyo and Osaka even further.
Construction of new maglev line: The Chuo Shinkansen is a maglev line that will connect Tokyo and Nagoya. This line is expected to begin operation in 2027, and will eventually be extended to Osaka.
These plans demonstrate the commitment of Japan's railway companies to provide fast, efficient, and comfortable transportation options for their passengers. The future of the Tokaido Shinkansen looks bright, and travelers can look forward to even faster and more convenient journeys in the years to come.